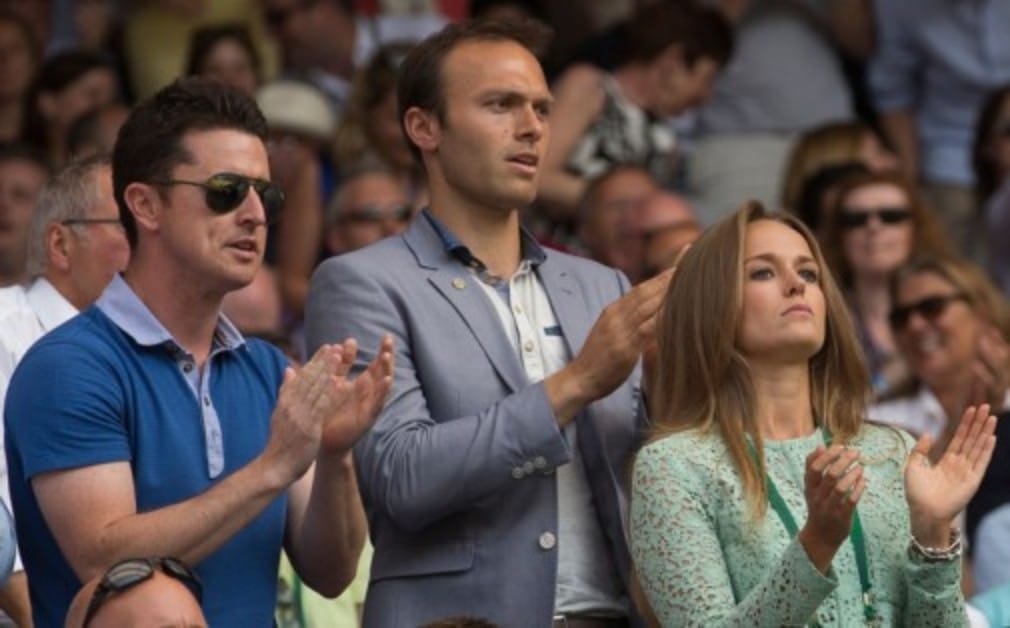 My Wimbledon: Ross Hutchins
Originally published on 26/06/14
When I was young I used to go out on Aorangi Park when the players were practising and I used to prefer to watch the practice than the matches because you can get really close to the players and see them doing their drills, hitting the ball very naturally, hitting the ball so hard, so aggressively and so loose. It was a joy to watch and I remember getting autographs and being there right from the age of four or five just spending hours on the practice courts. That is probably my earliest memory, when I was able to see my heroes and my idols hit balls on the practice courts.
To walk out as a player was amazing. It was very special. In my second year Josh Goodall and I were two sets to love down and a bit overcome with emotion but we came back to win against Stan Wawrinka and Christophe Rochus so that was a brilliant win and a very special day, playing on the front row of courts right under the clock on Centre Court. To play my first five-set match was an incredibly special day and one I won't forget. One of my proudest moments would be making the quarter-finals [in 2011] and having an opportunity to make the semis. We were leading in the fifth set but unfortunately Colin and I couldn't convert. Another proud moment was in 2008 when I played Davis Cup on Court No.1, which was only my second appearance so that was very special.
Coming back after cancer, the first hit I had was the day I was told I was in remission and I played on the grass with my dad and my brother and that was the first time I had hit a tennis ball in eight or nine months. That was a very special day too. It was also incredible to be in Andy Murray's box last summer. I was speechless that day; he achieved something that most of us can only dream about. He was the champion of Wimbledon, what a day that was.
There are certain events around the world and certain historical times when you realise things that something is happening are special and every time I watch Wimbledon I have that feeling that something special or memorable is about to happen that people are going to talk about for years to come. That's what Wimbledon holds. They have the best courts in the world and the atmosphere in Centre Court is something else.
The club itself has so much pride and so much class about it, yet it caters for everyone and the atmosphere around those two weeks is something like nowhere else – you can't emulate it. It is right at the heart of the British summer, which is such a special sporting time for everyone in Britain. It is watched by everyone around the world and the All England Club continue to grow the tournament to be the leading sporting event in the world.