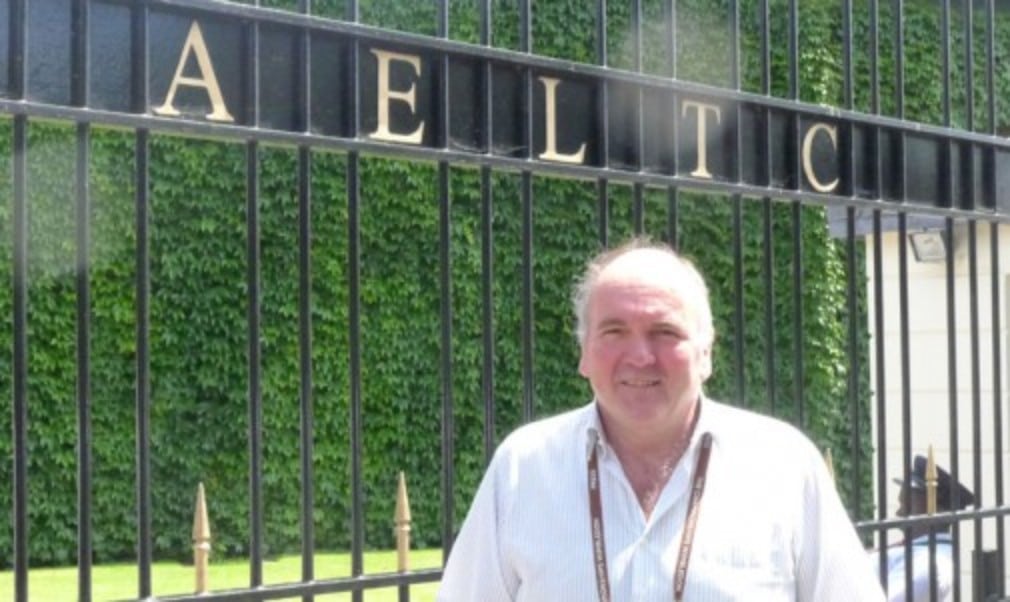 My Wimbledon: Paul Newman
Originally published on 02/07/14
I always used to watch Wimbledon on the television as a kid. I loved the doubles – in those days they always used to put doubles on the show courts late in the afternoon. There was something about doubles I always enjoyed; there were a lot of real characters around. My favourite players were two Mexicans – Rafael Osuna and Antonio Palafox. Then there was John Newcombe and Tony Roche and Bob Hewitt and Frew McMillan. I can picture it now; on a grainy black and white TV. I would come back from school and turn the television and see who was playing; it would often go on until quite late in the evening.
I first visited the All England Club as a teenager. We would go onto the outside courts. We didn't go a lot; it was more of a TV event for me. I can particularly remember watching the Bjorn Borg v John McEnroe final in 1980 and that tie-break [McEnroe won the tie-break 18-16 but lost 1-6 7-5 6-3 6-7(16) 8-6]. It was that era that I remember particularly well; Borg, McEnroe, Jimmy Connors and a little before Ivan Lendl. The first year I went to The Championships professionally was in 1991 when I was sports editor at The Independent and then from 2005 I started writing as tennis correspondent.
I remember two or three times going on the Saturday before the tournament started. I remember going one year and I sat on an outside court and watched Tim Henman and Todd Martin play virtually a full match in practice. I was the only person watching – it was fantastic. It felt like they were playing the match just for me. It was just a practice match but it was serious; they were playing games and sets and it was great to watch.
The one match that stands out for me is the Roger Federer v Rafael Nadal classic final [in 2008]. I was in the stadium for some of it; by the end of it I was back in the press centre – it was murder for our deadlines – I was cursing the weather! It was gone nine o'clock. As a journalist quite often if you are watching your favourite player and they are losing, half of you is thinking, 'lose quickly, please' because you know it's going to be a nightmare. It's where covering tennis, in terms of live reporting, can be a lot tougher than say football or rugby, because you know how long a football match is going to last; you never know how long a tennis match is going to last. If you have got 1000 words to write by a certain time, it's no good if your piece is going to be about a match which finishes after your deadline so you have got to think of something else to write about. I think quite often one's judgment is coloured by you wanting matches to finish quickly for deadline!
I remember when I was sports editor at the Indy, asking John Roberts, our tennis correspondent, who the best juniors were. He said there's this very good Swiss girl, she's only 12 or 13, Martina Hingis. I made a point of going to watch her and every year after that I would always go to watch her play. It was fascinating to watch her play and develop as a player and of course by the time she was 16 or 17 she was beating everybody.
Early on, even if I had tickets for Centre Court or No.1 Court, I would quite often go on the outside courts; I would rather go and watch a match at eye level, you get more of an idea of the pace of the game. It's very anodyne watching it on television, but when you watch it at eye level you see the slice backhand bite into the turf, it's so different to watching it on the TV, where it's all a bit sanitized.
Wimbledon is without doubt the best tournament in the world. They just get everything right every year; the venue, the running of the tournament, the media facilities, the facilities for spectators and for players. There are some tournaments that are more enjoyable and more relaxed to cover – Wimbledon is a seriously huge thing for a British newspaper particularly, but in terms of the efficiency with which it is run, it is unequalled.