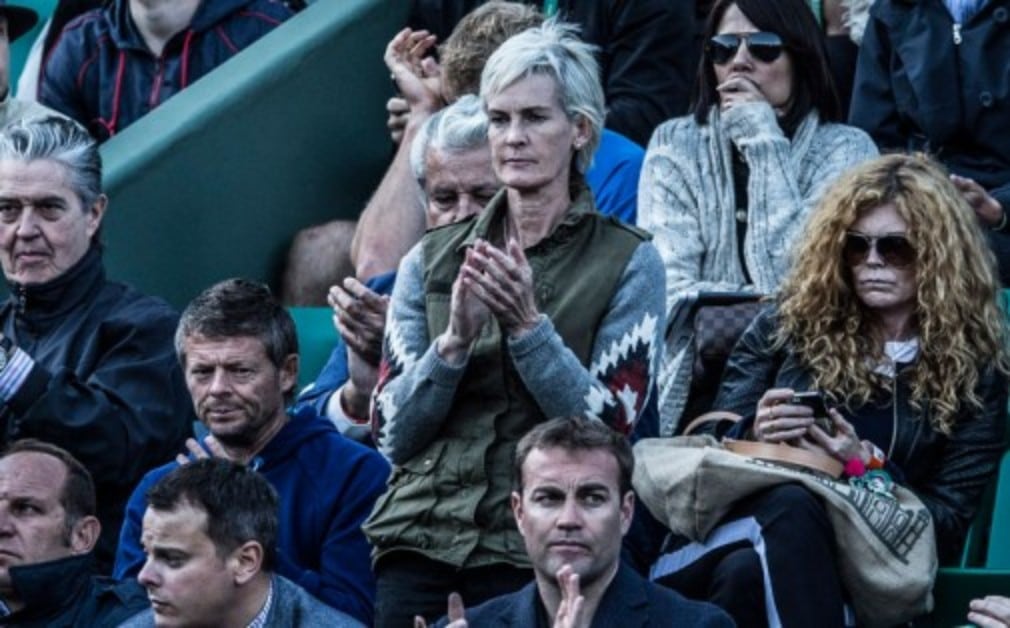 My Wimbledon: Judy Murray
Originally published on 06/07/14
What is your first memory of Wimbledon? Watching it on TV with my mum. When Wimbledon was on we pretty much didn't get fed for a fortnight, she just sat in front of the TV and was like 'don't speak to me, there's salad and fruit'. She was an unbelievable cook but she never cooked anything during Wimbledon, you couldn't get her off the sofa. That's what I remember, Wimbledon is on and we had to fend for ourselves for two weeks.
When did you go to Wimbledon for the first time? When I was a student, we stood in the queue and managed to get some tickets, there was four of us and we were 19 or 20 the first time I went. I do remember getting Centre Court and we were sat behind one of the cameras but I can't remember who I saw.
What is your clearest memory from last year? I hardly remember anything about the final, but I do remember that last game, bits of it, looking at the scoreboard thinking it's 40-0, he's serving and he has got three match points, he just needs a rocket serve not to come back and he has got it. But I have sat through enough matches and seen matches won from match point down and lost from match point up. In a flash it was deuce, I remember the net cord Novak [Djokovic] got to get the break point and I was thinking please don't let this happen. But I can hardly remember anything about the match and I haven't watched it since.