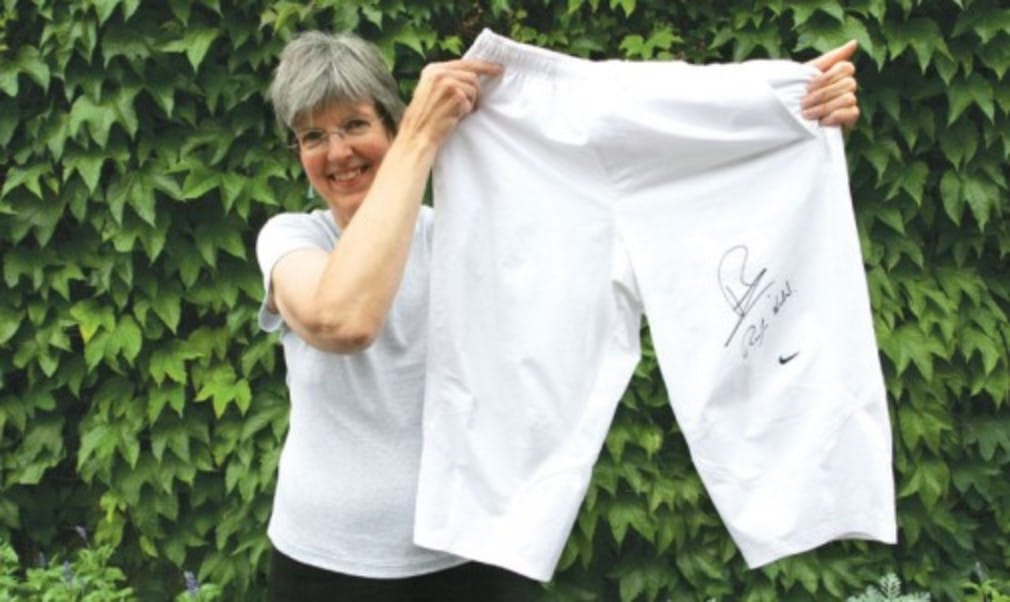 My Wimbledon: Honor Godfrey
Originally published on 28/06/14
I can remember standing and watching tennis at Wimbledon in the 60's on a school trip, as many people did in those days. Don't ask me what I was watching though, I can't remember! I can just remember standing and you gradually worked your way forward and eventually you got to the front and you could actually see – it was brilliant being there, that's what I remember about it, but I had no idea when I came then that I would ever be associated with Wimbledon.
I don't remember watching in on the television when I was young, I think because there were always exams around that time. But I was interested. I went to St Albans High School for Girls and Kay Stammers, who was runner-up in 1939, was an old girl of my school. I saw some photographs recently of the school tennis team and Kay was half the size of the rest of the team so she was obviously very good from a very young age and joined the tennis team.
I never see a full match while I am here; I see snippets of lots and lots of matches. I probably watch tennis in a very different way to everyone else. I am interested in what the players are wearing, what's happening on court, what other people are wearing. At the end of a match I'm always thinking, there's a wristband they've thrown into the crowd, that's something we're not going to get so I have a totally different perspective on a match from the majority of people. I can see a nice banner over there, would I be able to get into that spot and meet those people? Sometimes I will go down there myself sometimes someone else on the team will go, it depends where they are. It is very interesting how people have a different perspective on the game.
Watching tennis at Wimbledon is very different from watching it at home on television. There is nothing like the atmosphere – I love the atmosphere around the outside courts at the beginning of the tournament, that's when you feel you are so close. The atmosphere on Centre Court is completely wonderful so there is nothing like physically watching it, but if you are trying to be a collector as well you actually need to see what's happening everywhere. It's just keeping your eye open to the opportunities.
Every year is different and every year something different happens. My years here have been a wonderful time, wonderful players. I've been here for the whole of the Roger Federer era. He came down to the museum shortly after it opened and he has been very generous – we have a lot of his outfits within the museum. It's obviously very interesting what he wears – he is the perfect marriage of tradition and innovation and lovely to watch – I just love watching Federer play.
I like watching all of them because everyone plays differently and I'm always interested in what people are wearing and how it all works. I look at all things like, are they wearing ankle braces? They are an accessories, part of the outfit and that is something that we need to collect. We've got Andy Murray's from last year and from the Olympics and that's the sort of thing that we need to be collecting but you really have to make an effort to get hold of – they're not the sort of thing they will be throwing into the crowd!
Read 'Roll of Honor' in Volume 5 Issue 3 as Honor Godfrey bids farewell to the All England Club and picks out her highlights from nearly 15 years as curator of the Wimbledon Lawn Tennis Museum. Subscribe to the magazine today or download tennishead on iTunes.