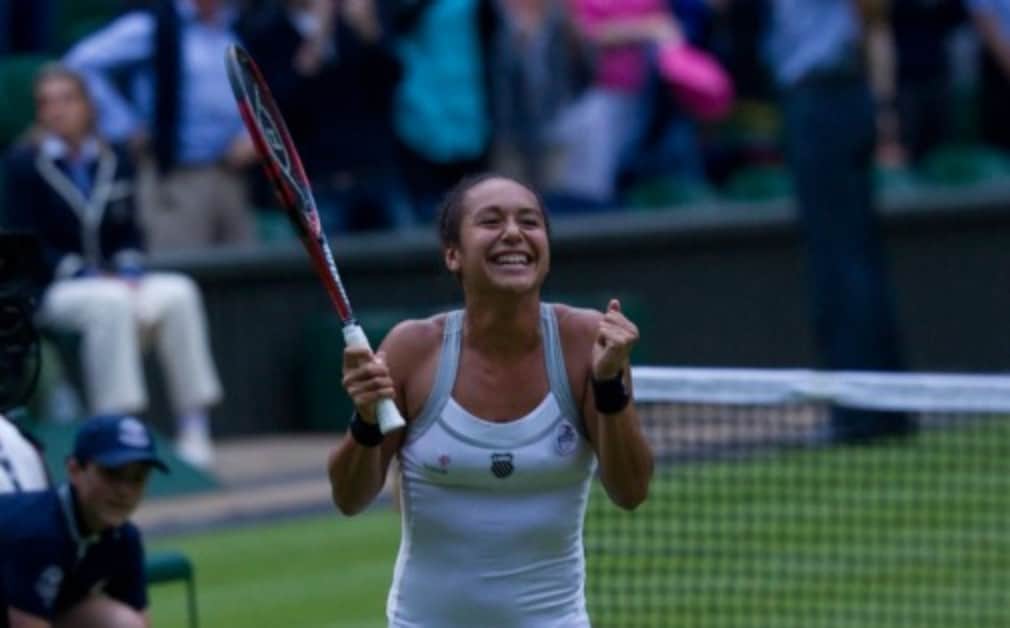 My Wimbledon: Heather Watson
Originally published on 24/06/14
What is your first memory of Wimbledon? I got invited by mum's friend to watch the semi-finals at Wimbledon, Venus Williams against somebody. I wasn't very interested in who it was, at that time it was all about Venus and Serena. We flew over for the day from Guernsey and flew back at night. I remember I was desperate for the toilet during the match so I had to go. So I went but then when I came back I wasn't back in time for the interval, I had just missed it and then I missed the end of the match, I was gutted. That experience was amazing, I was saying to my mum's friend I am going to be beating her one day, I am going to be playing on this court.
Did you get any souvenirs? I did buy two posters – one of Venus and Serena and one of Roger Federer. They were the big players at the time, but I don't think I still have them.
What is your first memory of playing at Wimbledon? A match on Court 18 against Romina Oprandi, I didn't win but I didn't win a match until two years again when I made the third round. It's just gone up and up.
What is your favourite memory of Wimbledon? Winning my first match on Centre Court, I was the first woman in 40 or 50 years to do it and having that feeling of winning but on Centre Court. It would be my favourite tournament to win.
What makes Wimbledon so special? The classic, original all white, grass courts, it's just really English and one of the oldest and most famous tournaments in the world.