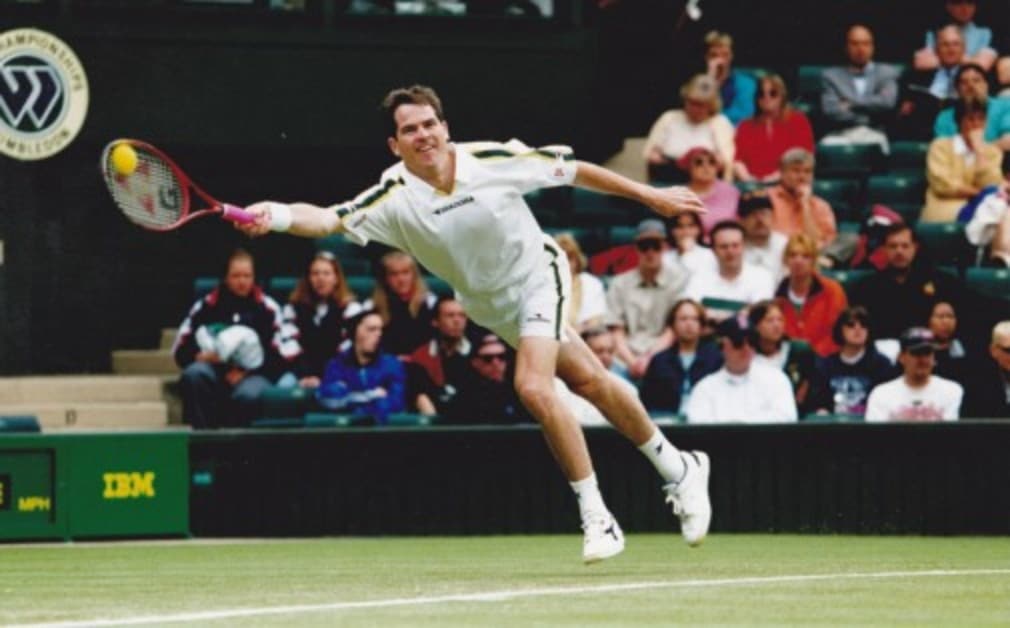 My Wimbledon: Chris Wilkinson
Originally published on 27/06/14
I watched Wimbledon as a kid, I remember running in late at night and getting on Court One to watch. As a kid growing up it was the place to be, it was a tennis player's dream. I remember watching the McEnroes, Borgs and Beckers and then to be there playing was surreal.
I played junior Wimbledon when I was about 18, that was my first visit as a player, I was playing an American called David DiLucia and I lost. I played my first actual match in the main draw against Thierry Champion, a French guy, in 1991. I wasn't too nervous for the first match, the most nervous I felt was when I was played Stefan Edberg in the third round on Centre Court. You grow up as a kid dreaming of playing on Centre Court at Wimbledon, to have that opportunity against Wimbledon champion Edberg was probably the highlight of my life. I lost in three sets but I broke his serve about four times, they were tight sets and I played ok, so that was a positive.
For a British guy, you feel excited, nervous, there are the expectations, some players relish the challenge and I actually enjoyed playing the better players, on the big court, with home support. You have to embrace that at Wimbledon. The atmosphere was incredible, you get in the zone and try to block things out but you see little things going on, aware who is watching in your box, that kind of thing. The atmosphere was amazing.
I beat [Jonas] Bjorkman, [Marc] Rosset, Carlos Costa and my last match at Wimbledon in the year I retired was against Gustavo Kuerten on Centre, I lost in three straight but it was nice to go out having played on Centre again. I was fortunate enough to play on there three times in singles.
My favourite win was beating Bjorkman, it lasted about three or four days, we had a lot of rain and it was 7-5 in the fifth set. Bjorkman was a top player, to beat one of the best returners in the game over three or four days and five days showed a lot.
Wimbledon has that awe about it, you go through the gates and there is Centre Court. It's the tradition, the grass. It's the overall feeling, wearing all white, quirky things like that make it special and different.