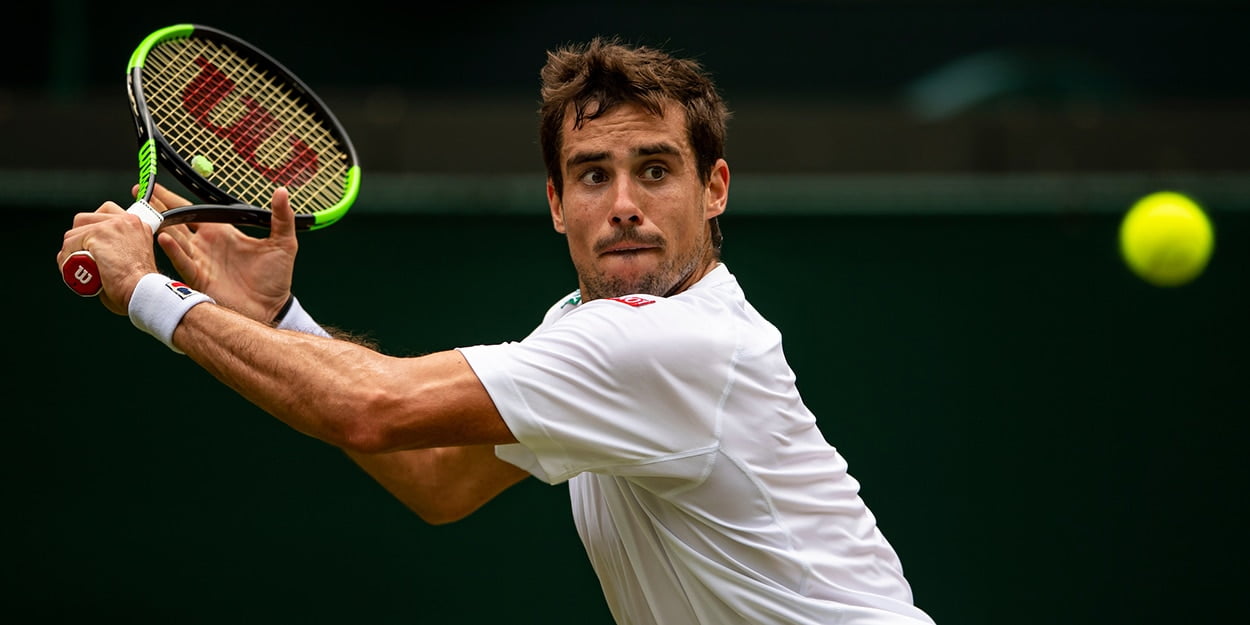 'My test result was negative, but they withdrew me,' says ATP star after coronavirus sickener
Guido Pella and Hugo Dellien are the players who have been forced out of the Western & Southern Open due to a positive coronavirus test, the Argentinian has revealed.
Both players returned negative results themselves, but Juan Manuel Galvan, who is Pella's physiotherapist, tested positive.
Pella and his coach Jose Acususo were sharing a room with Galvan, who also works with Dellien, in Miami last week.
The duo were therefore withdrawn from the field by tournament organisers and now face a race against time to get the all-clear before the US Open.
"Unfortunately the positive is from my physical trainer, Juan Manuel Galván," Pella explained on Instagram.
"Because of the close contact we had last week in Miami, and the contact that José Acasuso had, my coach on the plane and sharing the room, that's why we are both fulfilling a mandatory isolation of two weeks.
"Both tests, José's (Acasuso) and mine were negative, we are perfect, we feel nothing.
View this post on Instagram
"My physical trainer is experiencing this disease asymptomatically, but unfortunately the tournament withdrew me.
"Now the procedure is going to be with regular tests, I have one in two days to see if it goes from negative to positive, to see if I have any symptoms.
"In all, communication is fluid with the doctors and also with the ATP. I wanted to tell you about this.
"It is unlucky that I got through the 1400 tests they did, but there is no other choice but to do everything possible to get through these two weeks quickly and see if we can get to the US Open."