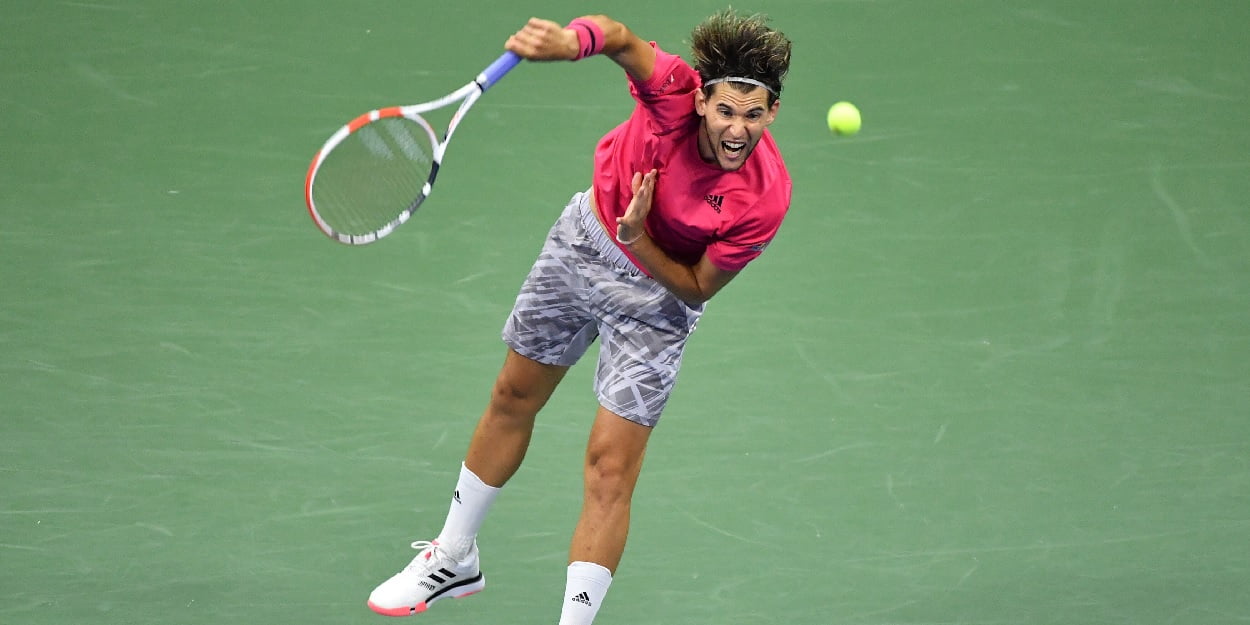 'My belief was stronger than my body,' says Dominic Thiem as he answers US Open injury speculation
Dominic Thiem says injury played no part in his epic US Open final against Alexander Zverev, adding that his 'belief was stronger than the body.'
Thiem injured his Achilles in his semi-final clash with Daniil Medvedev, and he didn't look to be moving freely at all during the opening two sets of the final – both of which were comfortably won by Zverev.
That led many to speculate there was an underlying injury problem, but Thiem has dismissed those claims.
"Physically I was 100% fine in the beginning of the match," Thiem explained.
"I had some troubles with the Achilles in the semis, but that worked out great, I didn't feel any pain.
"The problem was my nerves. I was super, super tight. I was tighter than in a long time.
"Didn't even know how that feels anymore. Didn't even know how to get rid of that. But somehow I did it in the third set.
"As I said, the emotions, they were much, much tougher to handle today than my body because it was fine."
Thiem looked like he could barely move at the end of the match during the tiebreaker, and needed a medical time out in the fifth set because of cramp.
"I started little bit cramping at the end of the fifth. It was the first time since years and years that I was cramping.
"But I guess it was not physical cramps; it was mentally. I was super, super tight the whole day actually and then in the beginning of the match.
"Somehow the belief today was stronger than the body, and I'm super happy about that.