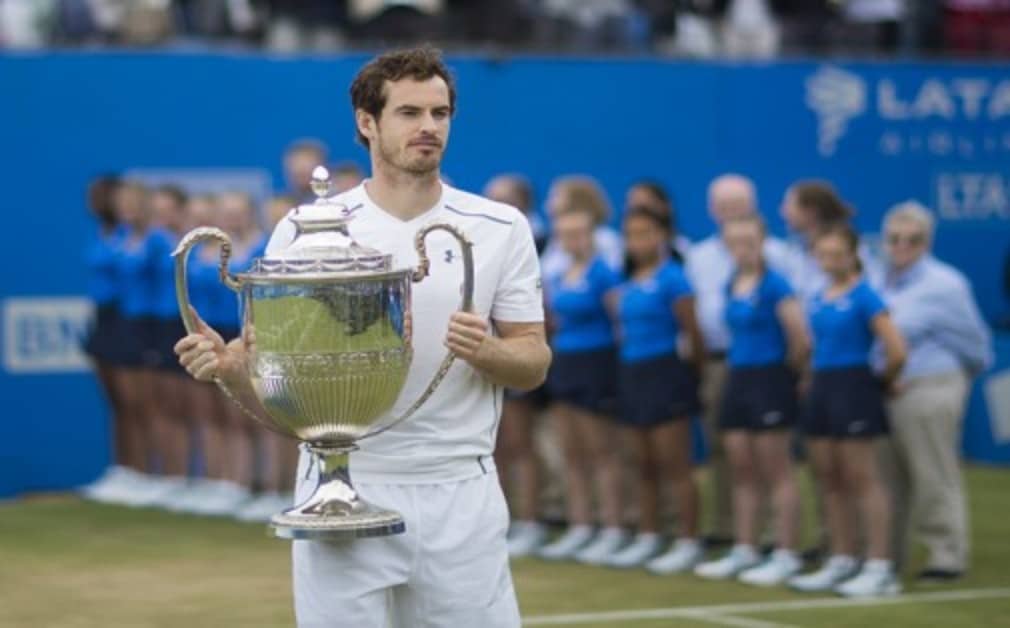 Murray wins fifth title at Queen's
Originally published on 19/06/16 00:00
There had been discussions all week about the four time Champions here at Queens that include, John McEnroe, Boris Becker, Roy Emerson but on a cloudy Sunday at the end of a rain delayed week Andy Murray delivered the perfect end to the 2016 Aegon Championship.
According to the script Milos Raonic came out with his booming serve and managed to steal the first set in the tiebreak before racing into a 3-0 lead in the second. But Murray having got a read on that serve managed to pull it back.
"I guessed on some of the serves to get one of the breaks back," Murray said and then went on to gain confidence. "Milos served unbelievably well, it's hugely powerful and sometimes it's just too good when he hits the line". Once Murray started getting his returns in the Scot managed to turn the game round.
"Coming out here and trying to win for the fifth time I was really motivated" he said on court after the match." It is frustrating when you are down a set and a break but I returned well and my serve worked well in the last couple of sets".
Asked about some of the four times Champions Murray joked about McEnroe, who is also part of Raonic's coaching team.
"It is a pleasure to play in front of people like John normally he's up there in the commentary booth telling us what we should be doing better but also he's a really great player so any time you can do anything a little bit better than someone like him, it's an amazing feeling".
"I am certainly not comparing myself as a player to him, I am aware that he has achieved way way more than me but to win here today for a fifth time means a lot to me".