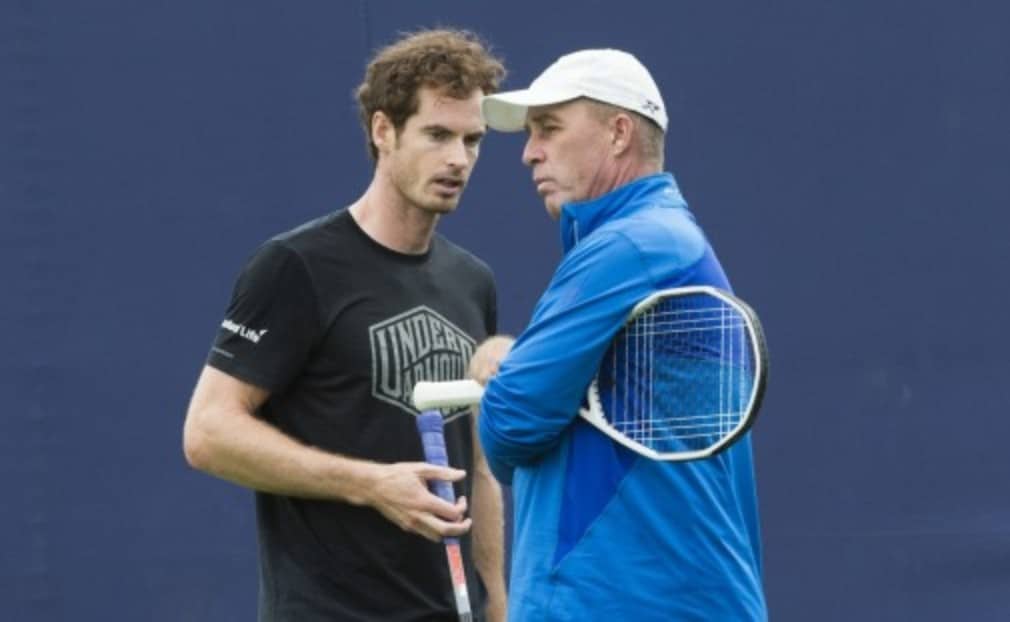 Murray warms up with Lendl
Originally published on 14/06/16 00:00
Just a few hours before his match on centre court against Frenchman Nicolas Mahut, Murray and his team were able to practise on the grass at Queen's Club. On Monday Murray had to practice indoors.
It was 5.11pm following a rain-delayed first match which saw Fernando Verdasco defeat Stan Wawrinka, before Murray and Mahut were able to start their match.
No. 2 seed Wawrinka followed seeded Richard Gasquet out of the tournament in the second of only two matches that had been completed by the afternoon of the second day.
On Monday the raincheck facility employed by the tournament was activated for only the fourth occasion in 17 years (since 2000). The raincheck facility allows spectators to claim a full refund in the event of less than two hours of non consecutive tennis on any given day.