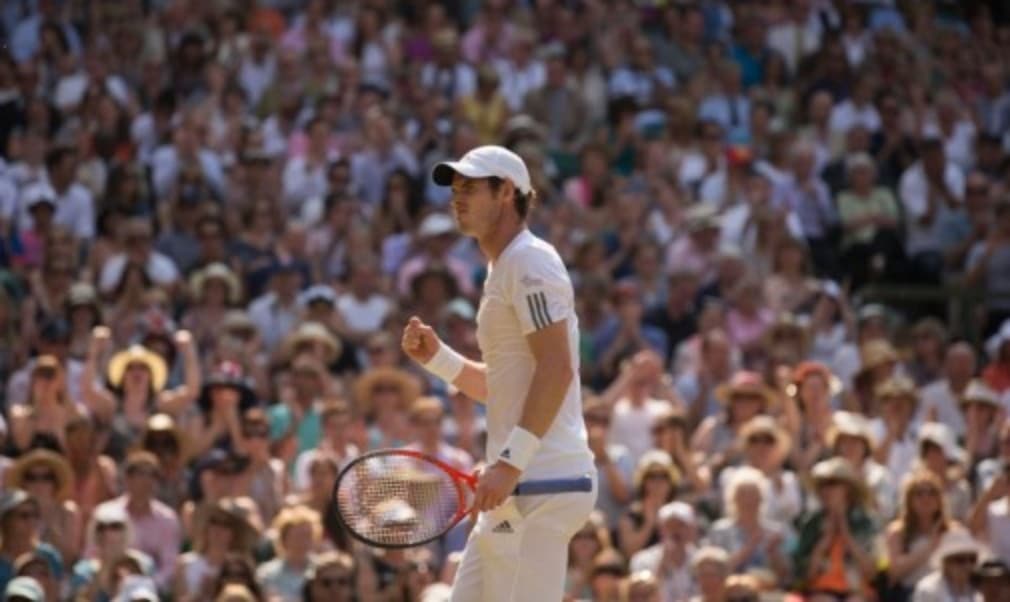 Murray vows to enjoy Wimbledon defence
Originally published on 22/06/14
The world No.5 takes on Belgian David Goffin at 1:00pm in what will be his first match at the All England Club since his victory over Novak Djokovic in last year's final.
"When I go out on the court, I need to enjoy that moment when I walk back onto the court," Murray said. "But as soon as I start playing the match it's about trying to win. I mean, I don't really want to go out on the court tomorrow and enjoy playing and then lose.
"I would rather enjoy a win and that's what I'll try to do. But it's time when I get on the court to start concentrating. Not think about last year, concentrate on this year's tournament, and that's it."
Murray has reached the semi-finals at SW19 every year since 2009, and after his emotional reaction to losing the 2012 final to Roger Federer, finally got his hands on the coveted trophy last year. But despite the huge pressure on Murray to perform at his home Grand Slam, the Scot believes he is able to deal with the weight of expectation.
"This has been my most consistent tournament throughout my career," he said. "I haven't lost before the semis for the first few years. I'd always played pretty good tennis here. I maybe could have played a bit better in the latter stages of the event in some of the years. But I feel in terms of handling the pressure there was a lot of it, and I think I did okay.
"Last year the final was definitely the most pressure I'd felt in all the years I'd played here. So I managed to come through it. I think that comes with age and experience."
Murray will be playing in his first Grand Slam with new coach Amelie Mauresmo after announcing the appointment following this year's French Open. Murray, who parted company with coach Ivan Lendl in March, believes the former world No.1 and two-time Grand Slam champion can help him both on and off the court.
"It's a long list of things," replied Murray when asked what Mauresmo could offer as his coach. "I think, first of all, you can talk about her accomplishments on the tennis court – she won a lot. She was No. 1 in the world. She won multiple Grand Slams. She got to latter stages of slams very often.
"I think she was someone who struggled with nerves and conquered them later in her career, which I think when you start to coach someone, I think you can help more than someone that hasn't had those issues before. She understands the psychological part of the game maybe more than some because of that.
"And in terms of what she's like, her game style, she had quite a creative game style. She used a lot of spins, slices, she came to the net, [had] good variety in her game. That's something that I've always tried to use during my career. So I think she can help with that.
"And then in terms of what she's like as a person, she's a very, very nice person. She's very easy to speak to. She's very easy to communicate with. She listens well. She's firm, as well. So there are the reasons why I wanted to give it a shot, and hopefully it will work out well."
Sign up to our free daily newsletter for all the latest news, exclusive interviews and stunning images from Wimbledon straight to your inbox.