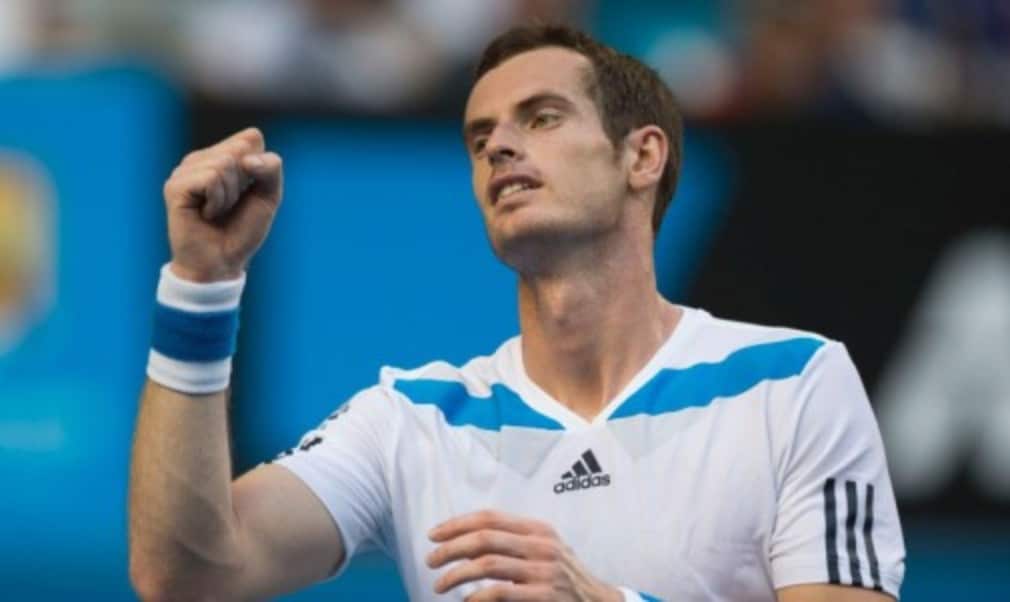 Murray turns on the style to beat Millot
Originally published on 16/01/14
The world No.4 claimed a 6-2 6-2 7-5 victory on Rod Laver Arena, but it was not as simple as the scoreline suggested.
While never at his best, Murray eased through the opening two sets against a player ranked more than 260 places below him, but found himself 5-1 down in the third set as the French left-hander produced a string of winners to grab a double break.
While at first he may been overawed by playing in front of such a large crowd, by midway through the third set Millot was relishing his opportunity on the big stage, playing to the crowd.
That only served to fire Murray up, and the Scot stepped up his game, winning 23 consecutive points from set point down to win six straight games and wrap up victory on the stroke of midnight in Melbourne.
"He was obviously going for broke on a lot of shots," Murray said. "He came up with some great shots in the third set. I needed to raise my intensity a little bit. I didn't respond as quickly as I would have liked to him playing that well. Once I got that break back and then the crowd started to get into it, then I raised my intensity a bit."
"I didn't really care about winning 23 points in a row," he added. "I wanted to win the match. I'm glad I finished it there, because it was very hard conditions. I just was glad to get off [court]."
Murray, who returned to action this month after recovering from back surgery in late September, will face a tougher opponent in No.26 seed Feliciano Lopez on Saturday.
Lopez, who has never beaten Murray in seven attempts but took the Scot to five sets in the 2012 US Open third round, defeated Germany's Michael Berrer 6-4 7-6(6) 6-4 on Thursday.