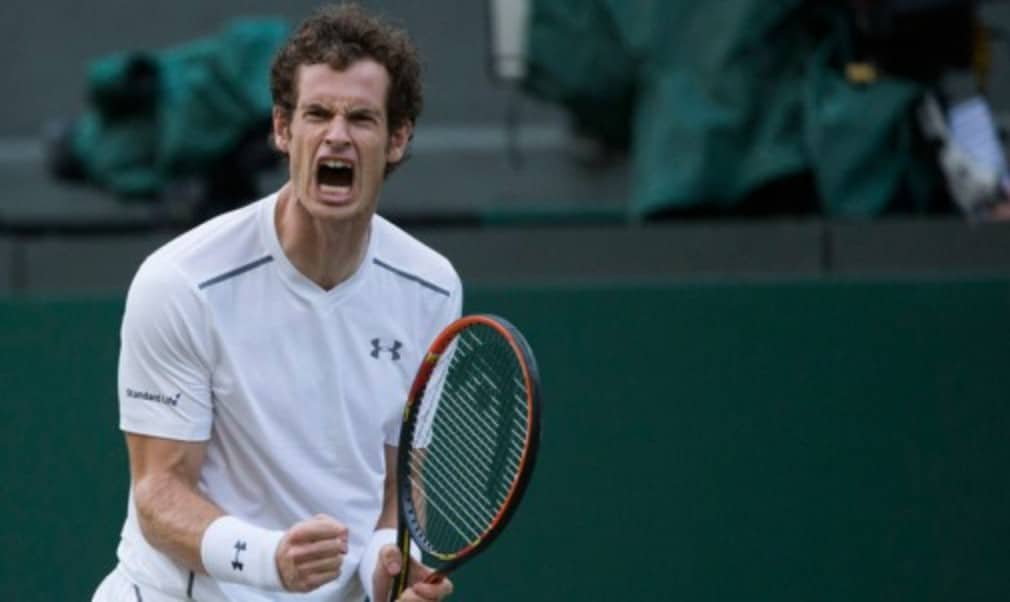 Murray to meet Federer in last four
Originally published on 08/07/15
Murray defeated Vasek Pospisil 6-4 7-5 6-4 under the Centre Court roof to reach the semi-finals at the All England Club for a sixth time, while over on Court No.1 Federer made light work of Gilles Simon.
In three previous matches against Murray Pospisil had never even won a set against the world No.3, but the world No.54 ran the two-time Grand Slam champion close. A single break of serve in each set was enough for Murray to secure victory in straight sets to reach the last four in a match that was twice disrupted by brief rain delays, the second of which prompted organisers to close the roof.
"At times he was serving really well, he made it very difficult for me," said Murray. "At a few key moments I just managed to come up with some good shots. I think it was maybe only the last game he had break point on my serve. But the rest of the time he didn't have loads of opportunities there."
Awaiting Murray in the semi-finals is world No.2 Federer, who needed just 94 minutes to defeat No.12 seed Simon 6-3 7-5 6-2. While Federer had won their last five meetings, their two previous encounters at Grand Slams had gone the distance, with Federer triumphing in five sets on both occasions (2011 Australian Open 2R, 2013 Roland Garros 4R).
However, Simon was able to make little impact on Federer's serve, although he did claim a single break – the first player to do so at Wimbledon this year, ending a streak of 116 service holds for Federer.
"It's been a great streak," said Federer. "It goes to show what I'm doing off the baseline on my serve, or serve-volleying, the way I'm hitting it and placing it seems to work, especially on the grass now."
Federer has won 12 of 23 previous matches against Murray and four wins from five meetings at Grand Slams, including the 2012 Wimbledon final. However, the last time the pair met at the All England Club, Murray triumphed in straight sets to win Olympic gold at the London 2012 Games.
"Winning at the Olympics is still one of the best couple of weeks in my career," said Murray. "It's something I'll remember forever. It was special for a number of reasons, mainly because I will never get the opportunity to play at a home Olympics again. After what had happened in the Wimbledon final a few weeks before, then to play against the same opponent in the final of the Olympics a few weeks later and win it was a big turning point in my career, for sure."
"It brings back those memories of a great summer for both of us," said Federer. "More importantly for me I'm very happy to be in the semis again. The road is long getting here. But still I feel like I'm fresh and I've got energy left in the tank for hopefully a great match with Andy and then we'll see."
In the top half of the draw defending champion Novak Djokovic claimed his 50th win at Wimbledon to reach a 27th major semi-final with a 6-4 6-4 6-4 victory over US Open champion Marin Cilic.
The top seed will face Richard Gasquet for a place in the final after the Frenchman reached the semi-finals for the first time since 2007 with a 6-4 4-6 3-6 6-4 11-9 victory over French Open champion Stan Wawrinka. Gasquet served for the match at 5-3 in the fifth but Wawrinka broke back and threatened to take the match but Gasquet held his nerve to secure victory after three hours and 28 minutes.