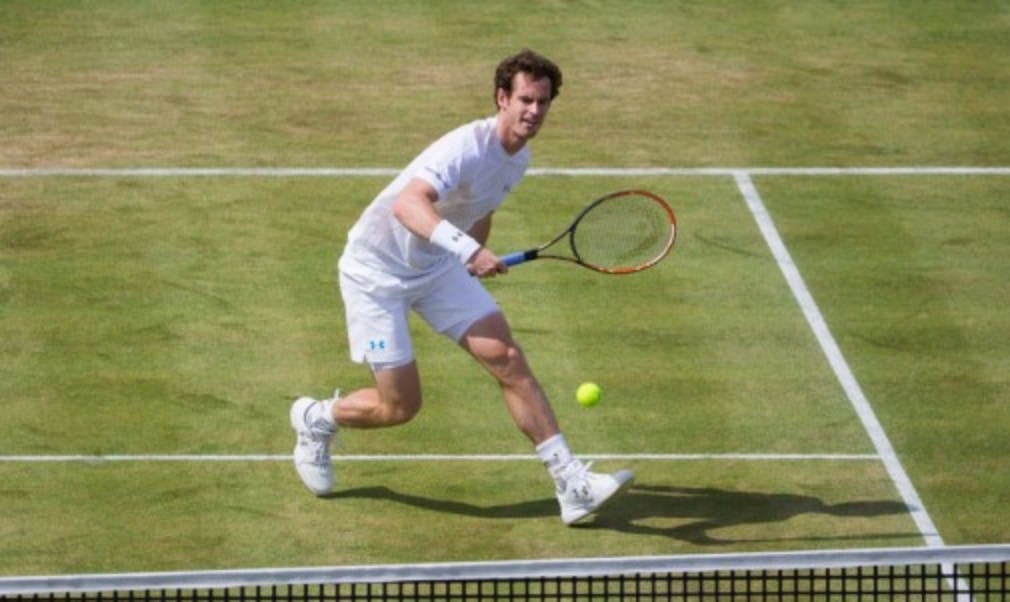 Murray to face Muller in Queen's quarter-finals
Originally published on 18/06/15
Murray moved into the last eight unscathed with a 7-5 6-4 victory over Fernando Verdasco, but Dimitrov fell in straight sets to Gilles Muller.
Murray had won 10 of his previous 11 meetings against Verdasco, including a memorable victory in the quarter-finals at Wimbledon in 2013, when Murray came from two sets down to win 4-6 3-6 6-1 6-4 7-5 en route to winning his second Grand Slam title.
On this occasion Murray did not need to come from behind; in fact he never trailed in the match. An early break put him in control and although he let his advantage slip midway through the opening set, he broke in the final game to put one step in the quarter-finals.
In the end, the outcome was largely determined by Verdasco's serve. The Spaniard lost just two points on his first serve in the second set, but seven double faults proved costly; three in the final game handed Murray the all-important break to put the world No.3 into the quarter-finals at Queen's for a fourth time. The last three times that Murray has reached the last eight, he has gone on to win the title, in 2009, 2011 and 2013.
"It wasn't perfect but I felt like I dug myself out of a few difficult situations when I was behind on my serve," said Murray. "I will definitely need to make sure I start a bit sharper than I have in the last couple of matches, because I played a couple of sloppy service games early on. When you start playing against the big servers, you can't really afford that."
Standing between Murray and the semi-finals is another left-hander, Muller, who has served 56 aces in his opening two matches in west London. Murray has never lost to Muller in three previous meetings, but they have never met on grass, a surface well suited to Muller's big serve.
"I knew Andy back from when we were practising in Barcelona when he was a kid," said Muller. "It's going to be a very tough match for me but also a very good test. It's those challenges that I'm working for to play those matches on the big courts against the best guys in the world."
Muller's coach, Jamie Delgado, a former world No.57, has played doubles with Murray on Davis Cup duty. His appearance with Muller in the men's doubles at Wimbledon last year was his 23rd consecutive appearance at SW19 – a Championships record.