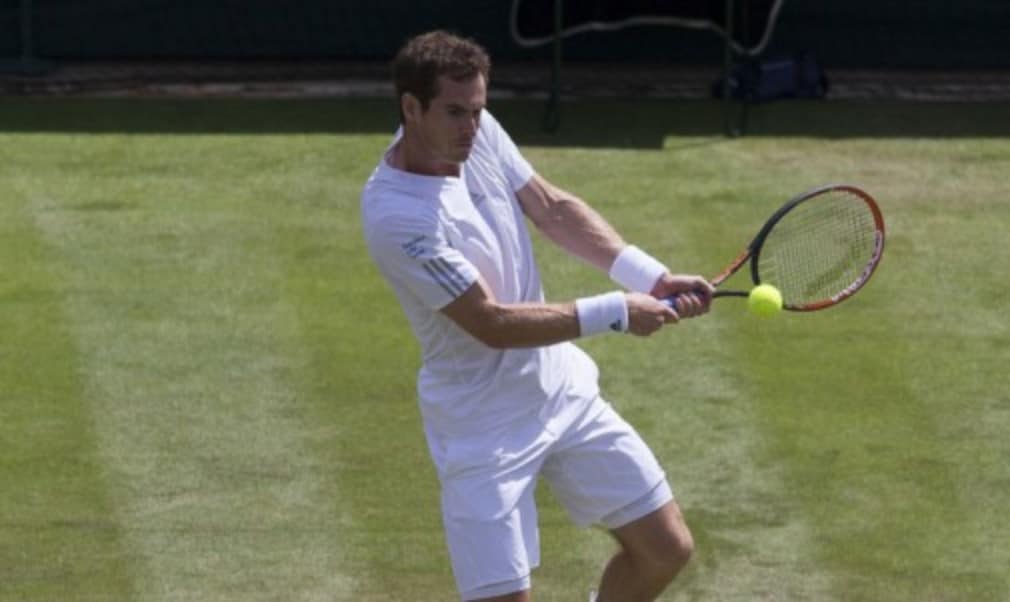 Murray thriving on Wimbledon pressure
Originally published on 28/06/14
The defending champion was in fantastic form as he swept aside the No.27 seed in just an hour and 35 minutes to set up a fourth-round meeting with Kevin Anderson. The big-serving South African came through in five sets against Fabio Fognini in the third round while Murray has dropped just 19 games in his three matches so far.
"It's been a good start, for sure," said the No.3 seed. "I played well from the first game of the first match pretty much through until the end of today's one. I haven't used up too much energy, which is good.
"I obviously love playing here. I enjoy the pressure. I like feeling nervous, I'm not scared of that feeling. I felt like I played my best tennis when I've been under pressure. The nerves and the pressure here is different to other tournaments for me, as well. It's probably greater here than it is at the other Grand Slams."
Murray, 27, has reached at least the semi-finals on his last five appearances at Wimbledon and has made the final for the past two years. Although he hasn't won a title since his victory at SW19 last summer, he says he is now feeling back to his best after his back surgery in September.
"I'm happy with where my body's at right now, physically I feel good," he said. "My back feels much better than it did at this stage last year, so that's a big positive for me. I've spoken to a few people that have had surgeries, ex-players and stuff. They said six to nine months from when they started playing again until they actually started to feel their best. Obviously some people it can be quicker than others.
"I was happy with the Australian Open. I thought I did okay there. Just physically I wasn't quite ready. My body just wasn't ready for a long four or five set match on the hard courts at that stage."
Murray and Anderson have not met on the tour for three years but have both one won of their previous two encounters on hard courts. Since their last match in 2011 the South African has risen almost 20 places in the rankings to No.18 in the world and he has enjoyed a strong start to the season.
"It will be a tough match, he's a big guy with a big game," said Murray. "He's played some very good tennis this year. Probably been his best year on the tour so far in terms of consistency. He serves well, so I'll need to have my return game on.
"I don't change loads. The only thing that's different is really the serve, my return, because he's obviously serving different angles at different heights, so the ball's bouncing up much higher. I'll have Danny Vallverdu (Murray's hitting partner) serve at me from just behind the service line. That's really the only thing I do differently. But I'll do all of the same routines and stuff I've been doing the last few days, work on a couple of things.
"Nothing changes too much when you play against the big guys because someone like Kevin, they move well. Like [Jerzy] Janowicz, guys move well from the back of the court. They don't play like a lot of the big guys from the past that served and volleyed and came forward a lot. They serve from the back of the court and nothing much changes."