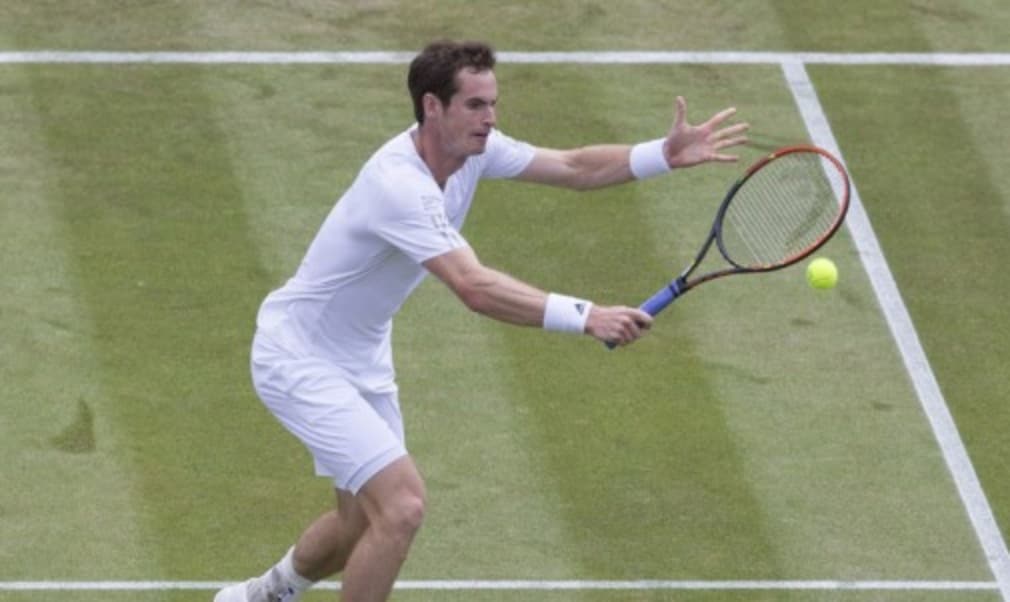 Murray passes Anderson test to set up Dimitrov clash
Originally published on 30/06/14
The defending champion came through 6-4 6-3 7-6(6) against big-serving 20th seed Kevin Anderson to preserve his record of not having dropping a set so far. The world No.5, who admitted he played tentatively when play resumed after a brief delay to close the Centre Court roof, has lost just 32 games in his four matches.
Murray will now face Queen's champion Dimitrov in the last eight following the Bulgarian's 6-4 7-6(6) 6-2 win over Leonardo Mayer.
"I knew I was going to get tested at some stage", said Murray, who has now won 17 straight matches at the All England Club. "Today I was pushed, especially in the middle part of that second set, then obviously later on in the third there were some tight moments.
"I was a bit disappointed with how I started under the roof. Apart from that, that sort of three or four games when we came back out, I played well. I created many chances, gave him a few opportunities. That's what you need to do on grass court tennis. You don't always break. But if you keep putting them under enough pressure, you're going to get through in the end."
Top seed Novak Djokovic also progressed in straight sets as he defeated Jo-Wilfried Tsonga 6-3 6-4 7-6(5). No.14 Tsonga has shown signs of a resurgence in a high-octane third set that at 54 minutes lasted almosts as long as the first two sets together, but he was unable to find a way past the Serb, who wrapped up victory in an hour and 52 minutes.
Djokovic will now meet Marin Cilic, who advanced to his first Grand Slam quarter-final in two years after powering down 33 aces on his way to beating Jeremy Chardy 7-6(8) 6-4 6-4. The 26-year-old, who is coached by 2001 champion Goran Ivanisevic, saved all four break points he faced to advance past the Frenchman in two hours and nine minutes.
"Having [Ivanisevic] obviously over here beside me is definitely another plus, a big plus to have him in my box," said Cilic. "He's been many times in the second week of Wimbledon, so of course I'm leaving up to him all the small details to give me some advices. It's working very well."
While the top half of the draw were playing their fourth-round matches on Monday, some players from the bottom half were still completing their third-round contests. One of those was Kei Nishikori, who returned to the court to complete a 3-6 6-3 4-6 7-6(4) 6-4 victory over lucky loser Simone Bolleli. Through to the fourth round at Wimbledon for the first time, Nishikori will be relieved to have only needed another four games to wrap up victory after play was suspended at 3-3 in the final set, with Milos Raonic awaiting in the fourth round.
"It was a very tight match for especially me because he was playing really aggressive and flat, on both sides," said Nishikori. "He was hitting a lot of winners, and sometimes I didn't know what to do. I was kind of like a yo yo. I was running side to side.
"I'm very happy, it's not easy right now to think about the next match. But there was a lot of stress these two days, especially yesterday. I never had anything like this, after playing a fifth set, take one day off, play again today. It wasn't easy but I'm very happy to win today and hopefully I will play another good one tomorrow."
Stanislas Wawrinka needed only an hour and 27 minutes to defeat Denis Istomin while Feliciano Lopez edged out John Isner in four tight sets.