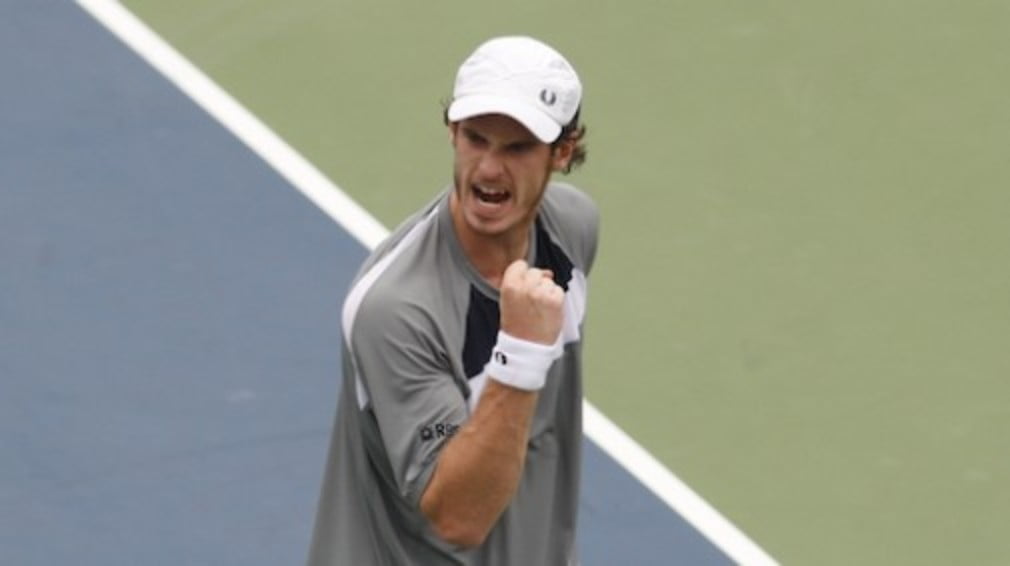 Murray outwits Roddick to defend Qatar Open title
Originally published on 26/02/10 11:23
No signs of a dodgy back as Andy Murray successfully defended his Qatar Open title with a majestic 6-4 6-2 victory over Andy Roddick in Doha.
The 21-year-old world No.4 broke Roddick to go 3-2 up in the opening set and then controlled the second to claim his ninth career title.
"What excites me is that I don't think I'm close to my best tennis"
The Scot he looked focused from the off, producing the form which has seen him made favourite with some bookmakers to win the Aussie Open, which starts in Melbourne on January 19.
However, he told his personal website: "I am one of the top guys but I don't know if I am the favourite. There is Roger, Rafa and Novak who won last year. I like playing in Melbourne but I did not play well last year."
After a couple of quiet games to start the match, Murray won eight points in succession, first holding to love to make it 2-2 and then breaking Roddick to love in the next game, producing some clinical net play along the way. He finished the set with a floursh, a pair of aces clinching the set.
Roddick, who had only beaten Murray twice in seven meetings before the final, was now consistently struggling to hold serve, and was unable to stop Murray breaking in the third game and a second time in game five as the Scot edged closer to victory.
With Murray serving for the title at 5-2, Roddick earned his first break point of the match, but the 21-year-old recovered, a crosscourt forehand and a backhand winner giving him victory.
"What excites me is that I don't think I'm close to my best tennis," said Murray, before adding, "I still think I can play better and improve things."
"As in the last two sets against Federer I served very well – in one of the games, Andy had a chance to break me, but when I got behind I served very well.
"On the big points I didn't give him too many chances to hit winners and when that happens it makes life easier.
"The semi-final and final matches were very good against two top players so I am very pleased. It is great to start the season with a title."