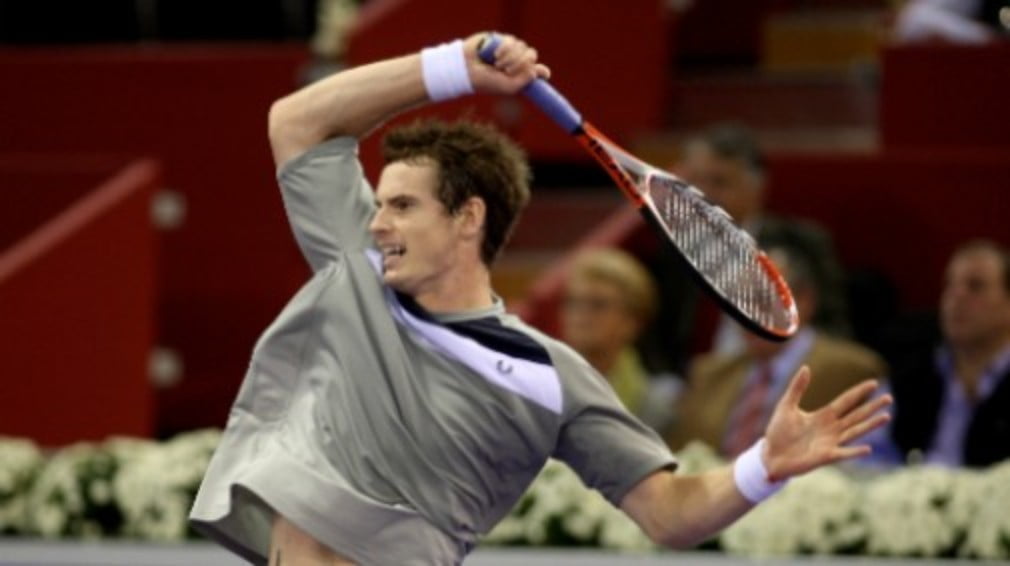 Murray into semis, Fed stops Stepanek
Originally published on 26/02/10 11:20
Andy Murray booked his place in the semi-finals of the Tennis Masters Cup in Shanghai on Wednesday with a resounding victory over Frenchman Gilles Simon.
The Scottish world No.4 was too good in all departments for Simon during a 6-4, 6-2 victory that ensured he will go through to Saturdays semis at the elite eight-man $4.45 million event.
After Murray beat Andy Roddick in his opener on Monday, Wednesdays result gives him a 100% played two, won two record in the Red Group with one match to play.
"Today I felt perfect" – Murray
It was another classy performance from Murray, who broke serve four times during the one hour and 33-minute encounter. The victory takes his head-to-head record against Simon to 3-1.
The more I got him moving, the more I changed the pace of the ball, he started to make more mistakes," Murray said afterwards.
I feel much better than I did after my first match. Coming over this way, it takes me a long time to get over the jetlag. I have struggled with it. When I came to the Olympics I struggled in my first match my legs felt really, really heavy.
Maybe I just need more time when I come over here but today I felt perfect. I felt like I could have gone, you know, three, four hours if I had to. That gave me a lot of confidence because I knew I wasnt doing as much running as him. [I knew] if I could keep that up, it was going to be tough for him.
Earlier in the day the event had been rocked by the sudden withdrawal of Andy Roddick after the American turned his ankle during practice on Tuesday.
Roddick was due to play Federer in Wednesdays night match, but was replaced at the last minute by Czech alternate Radek Stepanek.
Stepanek handled the situation well but couldnt find a way past Federer, who recorded his first victory of the week thanks to a 7-6, 6-4 success over the world No.29.
That result means the race for the second qualification spot from the Red Group is between Federer and Simon who both have one win apiece. Federer will take on Murray in his final group match on Friday while Simon will go up against Stepanek.
In Wednesday's doubles action, Nenad Zimonjic and Daniel Nestor enjoyed a comfortable victory over Swede Jonas Bjorkman and Kevin Ullyett
from Zimbabwe.
The Serb-Canadian pair are now guaranteed a place in this weekends semi-finals alongside the American Bryan brothers who booked their spot in the last four on Tuesday.