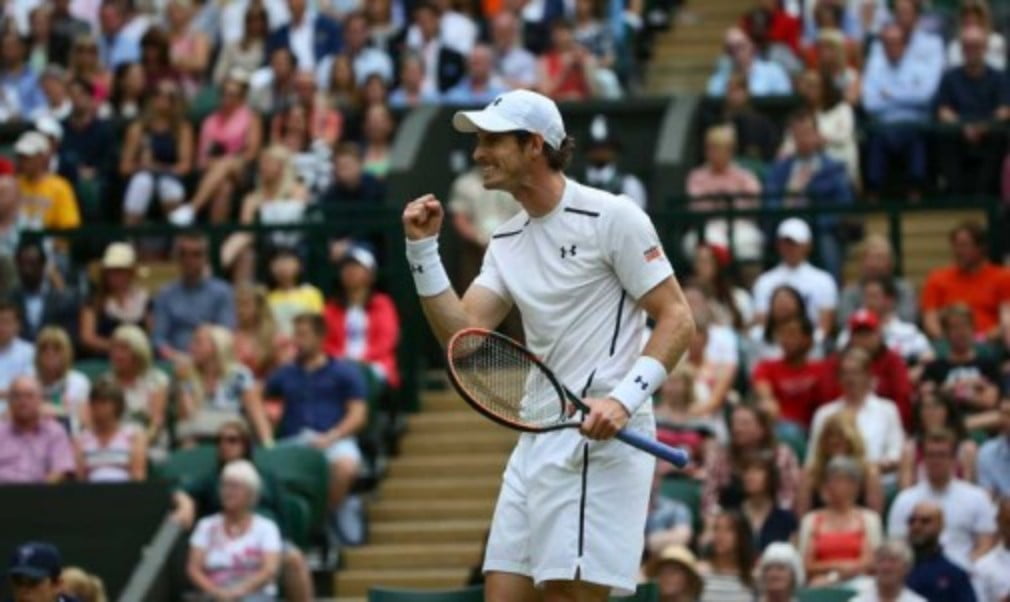 Murray happy to survive Tsonga test
Originally published on 06/07/16 00:00
The world No.2 looked to be heading for a comfortable victory when he opened up a two-set lead, but Tsonga roared back to force a decider before Murray was able to seal a 7-6(10) 6-1 3-6 4-6 6-1 victory to reach the seventh Wimbledon semi-final of his career.
Murray won his first four matches in straight sets, and the two-time Grand Slam champion was pleased to be tested before the semi-finals, where he will meet Tomas Berdych.
"That was a really hard, hard match to come through," said Murray, who created fewer break point chances than his opponent, but was more clinical on his chances, converting six of 12 compared to Tsonga's four from 13. "I think it can give you a bit of confidence. It can help to go through games and stages in matches that are challenging. If you're in that position in the next couple of matches, you know you've been there."
Murray was frustrated after seeing his two-set lead slip away, but an early break in the fifth set put Murray back on top and appeared to break Tsonga's resistance as the No.2 seed was able to wrap up the fifth set without too much trouble.
"It was frustrating, for sure," said Murray. "He came up with some great shots. I just really wanted to win. The best way to do that is to fight for every point, give your best effort. I did that today."
"It's important to try to use the crowd to your advantage because they do make a difference," added Murray. "In long matches, tough matches, even if it's half a per cent difference, it's good."
For Tsonga, it was a third defeat to Murray at Wimbledon. Having hit twice as many winners as Murray in the third and fourth sets, he let the match slip from his grasp early in the fifth set.
"The finish line was far tonight. I came back strong on the third and fourth, but I didn't play well in the fifth," said Tsonga. "Andy was a little better than me on this last set."