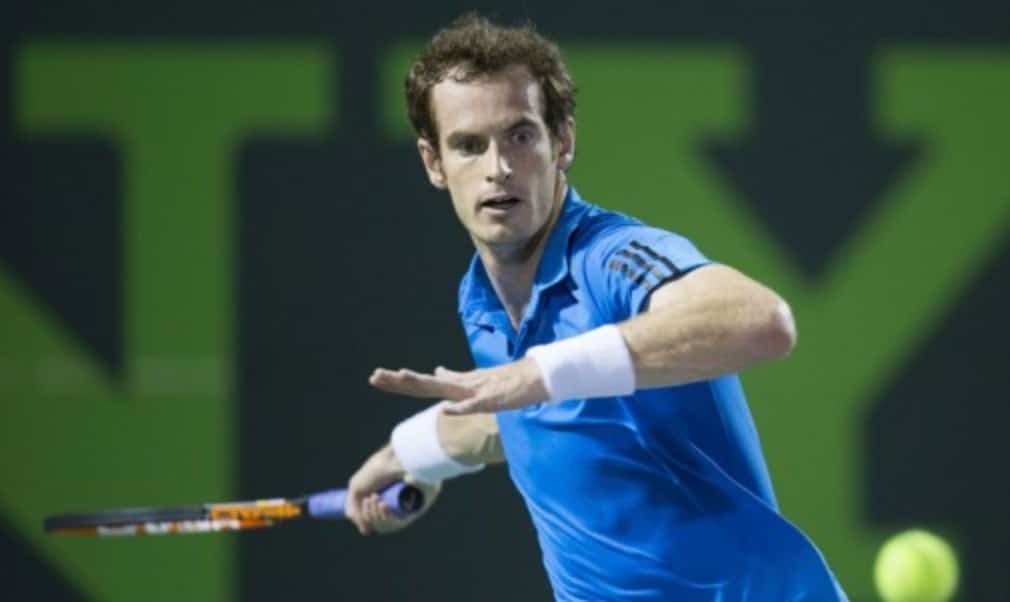 Murray 'fairly close' to appointing new coach
Originally published on 23/05/14
The world No.8 has been without a coach since splitting from Czech Ivan Lendl in March. Murray had initially hoped to have a new coach in place by the French Open, but said on the eve of the tournament that he is happy to bide his time.
"Hopefully I'm fairly close. I wouldn't expect anything over the next few days but I'm closer than I was in Rome," he commented. "[It will happen] whenever it's right, basically. For me it's not about rushing into something. It's about getting it right, getting the right person. Until that's the case I'll keep doing what I'm doing with the guys I'm working with.
"There are still also people that I can speak to, as well, about things. I have met a lot of good people that I respect and listen to their opinions on my travels, on the tennis tour. So I'm not in a panic to get someone, but it's a lot closer than it was."
Asked about his goals with a new coach, Murray said: "The target is to win Grand Slams. That's what I want to do. I will pick the person I feel is best able to help me with that. The Ivan situation obviously worked out well. At that stage I hadn't won a Grand Slam, and the goal was to win one. That's still the same goal now."
Since winning Wimbledon last summer Murray has failed to win another title and has also slipped down the world rankings to No.8. However, he showed that he could be a force to be reckoned with in Paris after pushing Rafael Nadal all the way in a pulsating quarter-final in Rome last week.
The Scot, who missed the French Open last year with injury, hopes he can continue where he left off in Italy and get even stronger as the season progresses.
"It was good progress in Rome and the goal here is to keep that going and remain at that level as often as I can for the rest of the year," he said. "I was fairly happy with the start of the season and how I responded from the surgery in Australia. I thought I did pretty well there and then Davis Cup was fairly good for me. But since then it was very patchy, some good stuff mixed in with some bad tennis.
"Rome was a good step forward. I need to build on that, take confidence from it, and I need to try and keep that consistency for the next four or five months if I can."
Murray's opening round opponent in Paris is world No.55 Andrey Golubev, who he beat 6-1 6-1 in their only previous meeting on the hard courts of St Petersburg in 2008.
"He's a very dangerous player, big forehand, goes for his shots," said Murray. "When he's playing well he's a very tough guy to beat. His form has been a bit inconsistent I think just because of his game style. He plays exciting tennis, goes for big shots, and when he's on he makes it very difficult."