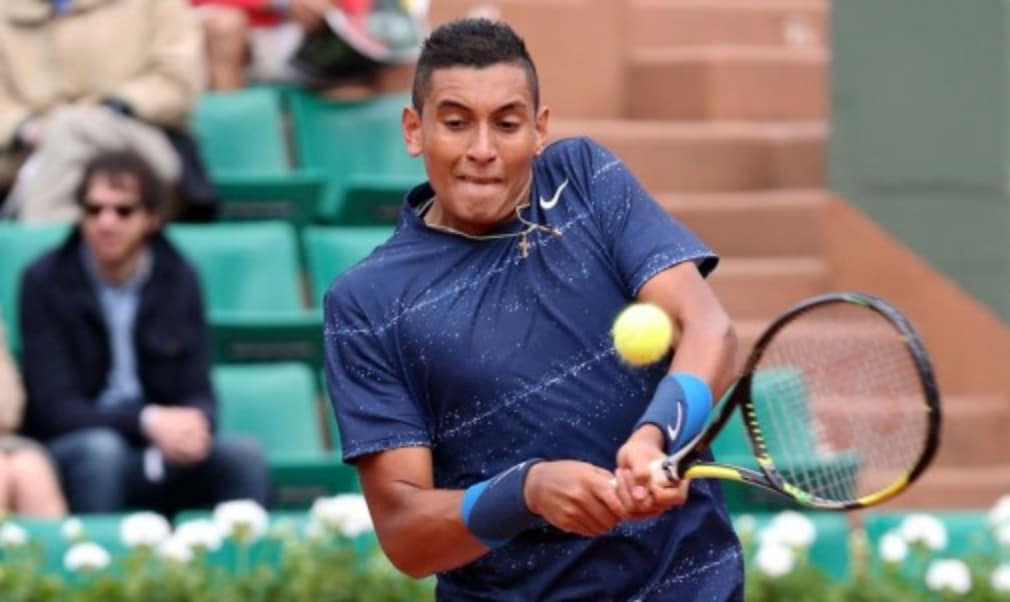 Murray faces Kyrgios in Toronto opener
Originally published on 05/08/14
Nick Kyrgios expects one of the toughest matches of his life when he faces Andy Murray in the second round of the Rogers Cup in Toronto.
The Australian 19-year-old, who burst into the world's top 100 after beating Rafael Nadal en route to the Wimbledon quarter-finals, returned to action with his first main-draw victory at a Masters 1000 event, beating Columbia's Santiago Giraldo 7-6(3) 7-5 at the Rexall Centre.
Murray, promoted to No.8 seed by Nadal's withdrawal through injury, is also making his competitive return in Toronto. The two-time Grand Slam champion announced plans for a long-term partnership with Amelie Mauresmo at the start of the week.
Kyrgios is brimming with confidence following his Wimbledon heroics but admits there is a greater sense of expectation going forward.
"I'm definitely going to go into the match feeling like I've got a chance and I'm going to get some opportunities," Kyrgios said. "But it's going to be one of the toughest matches I have ever played, so I have just got to be ready for it.
"The guys are more aware of me now, and obviously they know what I bring to the court and what to expect, so I think it's going to be tough for the next six months or next year. The guys are going to be wanting to beat me."
Kyrgios recovered from a sluggish start against Giraldo, who moved out to a 4-1 lead in the first set before Kyrgios fought back, showcasing his serve and forehand time and again and producing some deft touches around the net to see off the world No.30.
Giraldo failed to make an impression in the second set and slipped 15-40 behind while trailing 5-6. Kyrgios saw two match points come and go before the Colombian failed to deal with a looping return.
"First match back, so I knew it was going to be tough," Kyrgios said. "I came out a bit flat – obviously knew it was going to be a tough match. I thought I hung in well. I played the big points pretty well, as well. I'm relatively happy."
Kyrgios wasn't the only Australian teen to make his Masters 1000 debut in Toronto. On Monday 18-year-old qualifier Thanasi Kokkinakis bowed out in the first round, beaten 4-6 6-2 6-3 by Kevin Anderson despite a creditable performance.
"Yeah, he's a great player and I think he's got a good future ahead," Kyrgios said. "You know, he's still young – just got to be patient with him."