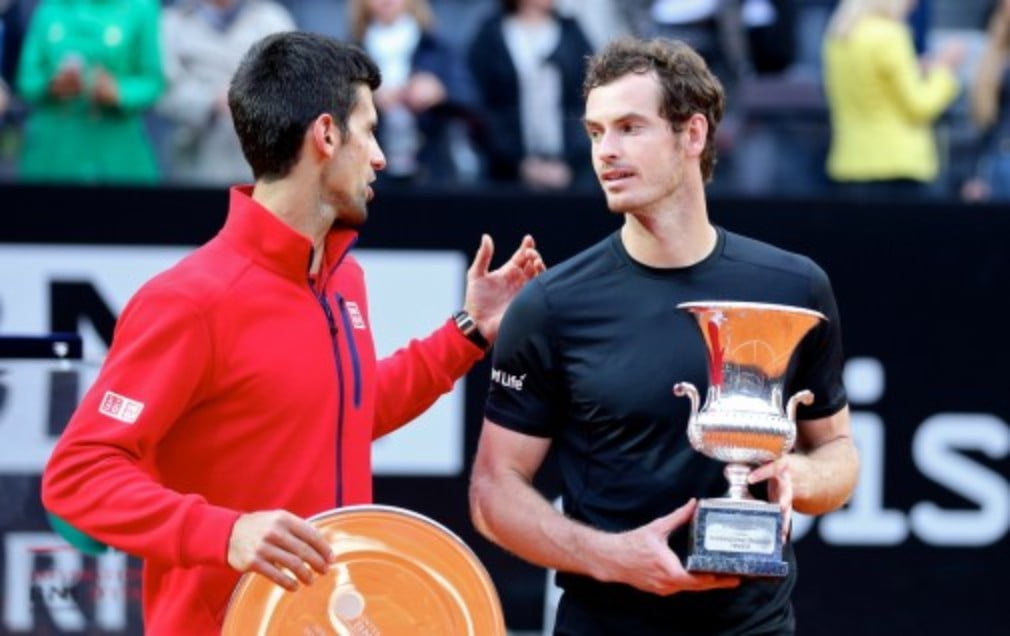 Murray downs Djokovic in Rome
Originally published on 15/05/16 00:00
The world No.2 celebrated his 29th birthday in style as he defeated Djokovic 6-3 6-3 to become the first British man to win at the Foro Italico since Patrick Hughes in 1931.
"It's mostly great players that have won this event, so I'm very proud to have my name on the trophy," Murray said. "Today against Novak it was nice. I know he didn't play his best today. But there were still some tough moments for me in the second set. I saved the break points well and held strong. And overall it was a great week for me. I didn't lose a set."
Victory in Rome would have seen Djokovic become the first player in history to pass the $100 million in prize money, but he is now likely to pass that mark at Roland Garros.
"I had a long couple of weeks, especially the last couple of days," he said. "I knew it's going to be very hard for me, an uphill ride against Andy today, who was playing throughout the week at a very high level. To compete with him in long exchanges and rallies that we do have in our encounters, they require a lot more energy and better performance from my side which didn't happen.
"Not taking anything away from Andy's win. On the contrary, I think he deserved to win and deserved to win the entire tournament, because he was the best player. He was the player that played in the best form throughout the entire tournament."