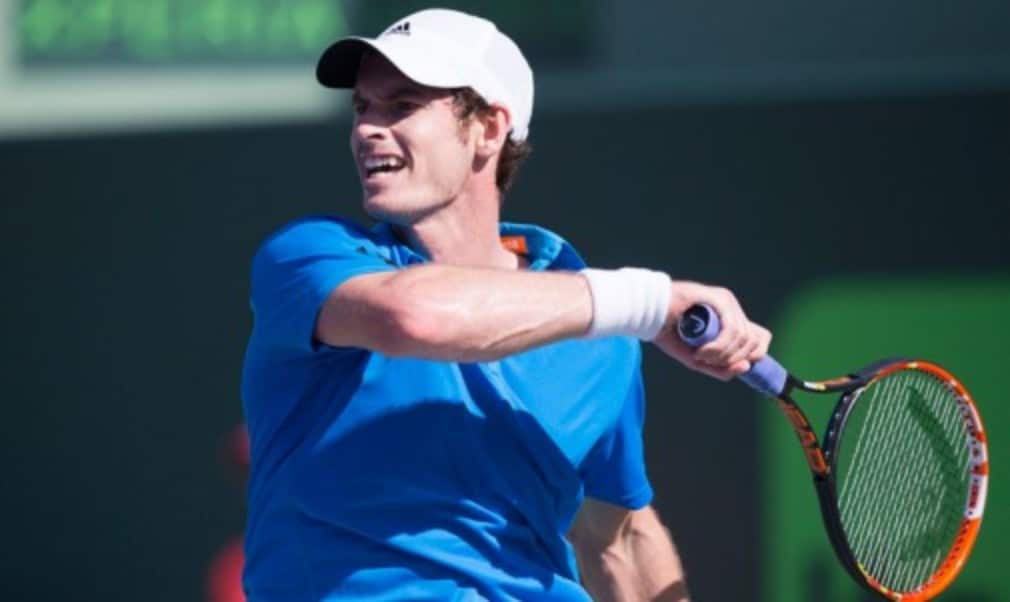 Murray considering McEnroe as new coach
Originally published on 04/05/14
The world No.8 has been without a coach since splitting from Ivan Lendl – one of McEnroe's great rivals during his playing days – in March.
Asked about potentially working with McEnroe by BBC Sport, Murray said: "Every player would consider someone with his credentials. I like listening to him commentate and he has a lot to offer as well. It's interesting but if anything comes from it, who knows?
"When you are very competitive as a player, you are likely to be the same as a coach and that's also a benefit. He was a great player and he's always kept an interest in the game, which is important. He has a great knowledge of the sport."
Murray, who has not won a title since Wimbledon last year, is currently competing in the Mutua Madrid Open where he is set to face either Nicolas Almagro or Andrey Golubev in the second round.
He was hoping to have a new coach in place by the time the French Open starts on May 25 but now says he is prepared to wait for longer to make sure he gets the right man for the job.
"It depends how I do in the next couple of weeks," he said. "If I do well, I'm not going to have that much time. If I don't do so well, I'll have a little bit more time to think about it and chat to people. I need to have the right person in place. I don't want to have the wrong person in place by the French Open. I'd rather wait a few weeks and get the right person three weeks after Wimbledon."
Seven-time Grand Slam winner McEnroe runs a junior tennis academy in New York but has never coached professionally before.
He is also not thought to have been on Murray's original shortlist, but revealed recently that the opportunity to work with the Brit would interest him.
"Some of these situations are tempting for anyone," he said. "My phone has not been ringing off the hook but, at the same time, if the right situation came along…
"I am pretty busy doing my own thing but, when you get opportunities to coach great players, it is definitely something that would be tempting to think about. I don't think Andy can simply pick up and turn to another person that easily. That is probably why he is not with another person just now.
"He will find someone he is willing to take that chance with and there are plenty of people that would love to do it. It's a great job to be able to work with someone as good as him. I am sure there are plenty of people applying for the job. It is just a matter of him settling down and deciding where he wants to go."