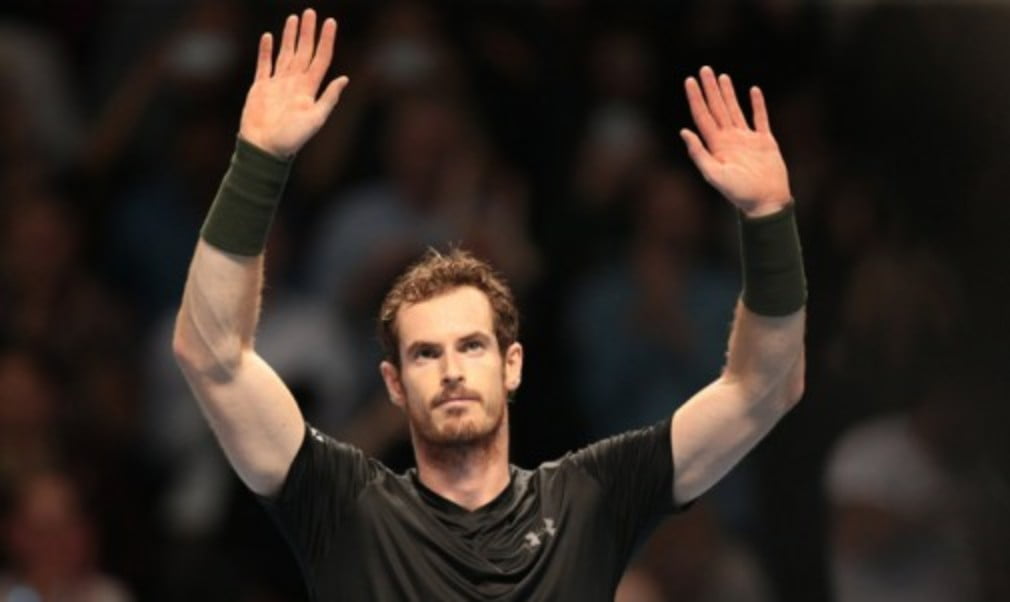 Murray beats Cilic in London
Originally published on 14/11/16 00:00
In his first appearance since climbing to the top of the rankings on November 7, Murray defeated Cilic 6-3 6-2 in his opening round robin match at London's O2 Arena.
Murray's win keeps up the pressure on defending champion Novak Djokovic, who is bidding to regain the top spot from Murray this week.
Murray received a raucous reception on his return to London, and despite the scoreline, it was by no means a dominant performance for the Scot, who converted four of his five break points with two breaks in each set.
"It was a great reception," said Murray. "A really, really good atmosphere tonight. It was obviously nice to play in that stadium with the crowd like that. After a long kind of few months, it's nice to know that I'm going to be finishing the year playing in that sort of atmosphere. It helps you get up for the matches a bit more."
Murray will now face Kei Nishikori on Wednesday after the No.5 seed defeated Stan Wawrinka 6-2 6-3 during Monday's afternoon session.
Wawrinka had won four of their previous six meetings, including their most recent encounter in the US Open semi-final, but the Swiss was unable to reproduce the form that saw him win a third Grand Slam in New York as Nishikori won in convincing fashion.
Murray will also be hoping to reverse a result from Flushing Meadows after Nishikori upset the No.2 seed in the quarter-finals in New York.
"For sure that gives me little confidence," Nishikori said of his win against Murray at the US Open. "This year we played three, four times. I had a tough loss in Rio. But US Open and Davis Cup, we played some good matches. I feel more chance to win the match against Andy.
"Obviously it's the toughest match maybe in this group. For sure I have to play well and play 100 per cent to beat Andy."
Wawrinka, who played with strapping on his left knee, is taking inspiration from last year, when he lost to Rafael Nadal in his opening match but still reached the semi-finals.
"It was not a great match compared to what I can do, that's for sure," said Wawrinka, who made 31 unforced errors. "I'm sure I still have something inside me to play some great tennis before the end of the year. I'm going to do what I need to do to get ready for trying to play better in two days."