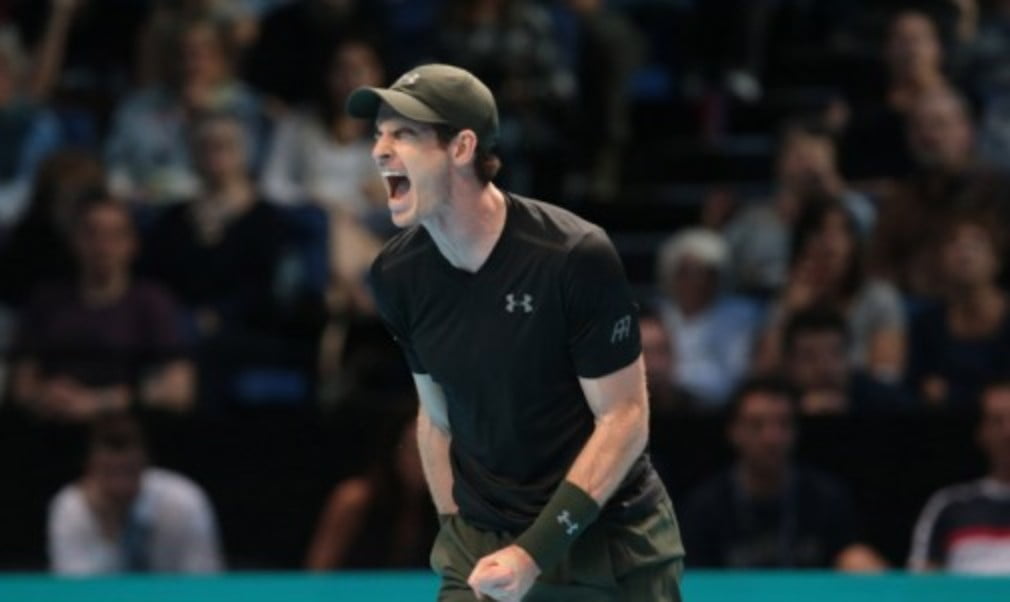 Murray battles past Nishikori
Originally published on 16/11/16 00:00
In a match lasting three hours and 20 minutes – the longest recorded match in ATP Finals history – Murray demonstrated the dogged determination that has helped him climb to world No.1 this year as he came from behind to defeat Nishikori 6-7(9) 6-4 6-4.
Stan Wawrinka's 7-6(3) 7-6(3) victory over Marin Cilic means Murray is not yet guaranteed a place in Saturday's semi-finals – although with two wins from two his fate is in his own hands – he will finish top of John McEnroe group if he beats Wawrinka on Friday. It will be a three-horse race for two semi-final spots; Nishikori can qualify, but defeat to Wawrinka ended Cilic's chances of reaching the last four.
For Murray, it is the first time he has won his opening two round robin matches since he made his debut at the event in Shanghai in 2008. Although he boasted seven wins from nine previous meetings against Nishikori, two of their three meetings this season had gone the distance, including their most recent encounter, when Nishikori upset Murray in the US Open quarter-finals – one of only three defeats suffered by the Scot since the French Open final in June.
Nishikori's tactics looked to be troubling Murray once again as the No.5 seed created a number of openings on his opponent's serve early in the match, but Murray saved three break points (in three separate service games). Murray's first break point was a set point, but he was unable to convert, and the set was decided by a tense tiebreak, which Nishikori took on his fifth set point after 18 minutes.
The 85-minute first set appeared to take its toll on Nishikori as Murray broke in the second set, and although Nishikori levelled for 4-4, Murray pulled away once again, before converting his third set point to force a decider.
Two unfortunate net cords for Nishikori saw him surrender a break in the third game of the final set, and Murray held firm to maintain his advantage. With the finish line in sight, he raced to a 5-1 lead, only to hand a break back with a double fault. In the end, it did not matter, and Murray sealed the victory to extend his winning streak to 21 consecutive matches.
"He does move the ball around extremely well, better than anyone maybe," said Murray. "It was physically tough. Thankfully I was getting quite a few free points on my own serve, which helped. It wasn't easy because I wasn't able to dictate many of the points, it felt. More so in the third set I was able to. But not in the first couple sets. I was having to run, fight, get as many balls back as I could."