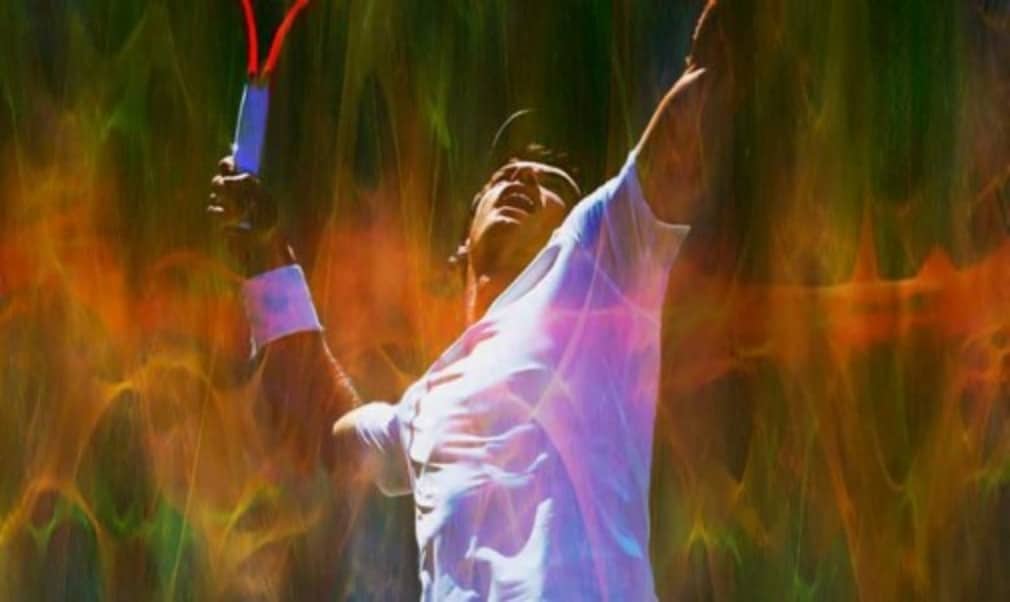 Murray artwork to raise money for charity
Originally published on 11/08/14
The one-off piece has been created by artist Rob Highton and Tim Wakefield, a new media artist and features Highton's oil painting over a digital sound wave of the crowd's cheer on Centre Court after Murray beat Djokovic in the men's singles final.
Murray's portrait is one of a series of British sporting heroes to be auctioned by Sportwaves in September. Cyclist Sir Bradley Wiggins, footballers Steven Gerrard, Wayne Rooney and Theo Walcott and athlete Mo Farah are among the collection.
The artworks will be auctioned from September 4 to 14 for Willow, a charity which works with seriously ill young adults aged 16 to 40.
"The combination of fine art and high profile sporting heroes is an exciting match for any sport or art lover," said former Arsenal goalkeeper and TV presenter Bob Wilson, who co-founded the charity in 1999 with his wife Megs in memory of their daughter Anna, who died of cancer aged 31.
"The Sportwaves collection captures special moments in sporting history. Funds raised at auction will enable Willow to provide its own special moments for those living with life threatening conditions at a time when they need it most."
The artworks will be available to view at the public exhibition at Bonhams in London on September 9 and 10. The online auction opens on September 4. The artwork is available to view now.
For more information about Willow click here or telephone 01707 259777.