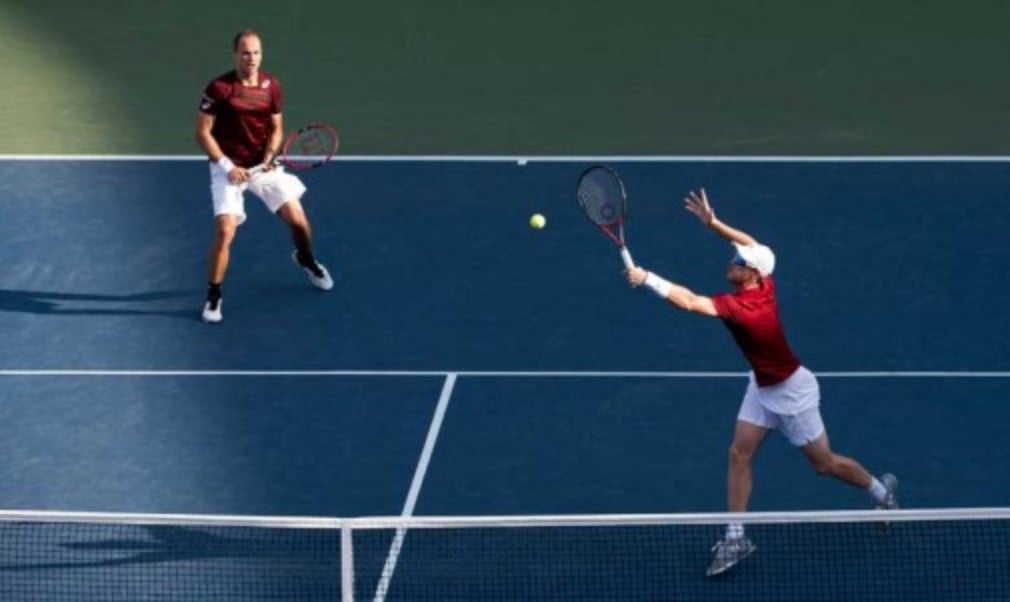 Murray and Soares into US Open final
Originally published on 09/09/16 00:00
Herbert and Mahut were the defending US Open champions, but Murray and Soares upset the world No.1 team 7-5 4-6 6-3 to reach the final, where they will face unseeded Spaniards Pablo Carreno Busta and Guillermo Garcia-Lopez.
It is the second year in a row that Murray has reached the final at Flushing Meadows – he lost to Mahut and Herbert in the title match alongside former partner John Peers in 2015. Murray joined forces with Soares at the start of this season – the pair won the Australian Open in their first major tournament together – and have already qualified for the ATP World Tour Finals.
Murray and Soares had lost their only previous meeting against Mahut and Herbert, in the final in Monte Carlo, and the French pair were the favourites to reach the final. However, Todd Woodbridge and Mark Woodforde remain the only team to successfully defend a US Open men's doubles title in thte Open era (1996) after Murray and Soares emerged victorious in three sets.
"We're very proud," said Soares. "They're a very tough team, the best team this year. They're the defending champions and they're No.1 in The Race [for London]. They've won so many tournaments this year and they're playing at an amazing level.
"It's very tough to play against them, but I thought we did extremely well. We played our best, we served well and I think we played really well under pressure, which at this stage of the tournament is really important."
Murray added: "I served my best probably of the whole tournament. Bruno served a lot of first serves too."
What makes them so good together as a team? "I think it's a combination," said Soares. "When I'm feeling that I'm returning well Jamie puts a lot of pressure at the net, just like the match point. It's a typical doubles combination. He serves well. He's got a tricky leftie serve. I've got an OK serve, but I have him at the net so it works well."
Off the back of his partnership with Peers and his early success with Soares, Murray climbed to world No.1 in April, and has spent eight weeks at the top of the rankings this year. He believes his partnership with the Brazilian will continue to flourish.
"I think obviously the more you play together the more you understand what each other is about and what to expect in certain situations and what's going to work best for you and keep developing the partnership and make it as strong as possible," he said.
"We've had a great tournament so far. We've won five great matches. One more to go. We'll give it our very best to try to win and that would be the end to a great week."
Murray and Soares will be the favourites when they take on Carreno Busta and Garcia-Lopez, who are playing in their first major final after winning an all-Spanish affair 6-3 7-6(4) against French Open champions and No.8 seeds Feliciano Lopez and Marc Lopez.
"I'd rather play Carreno Busta and Garcia Lopez," Murray said in their post-match interview, before the outcome of the other semi-final was known. Soares added: "I mean we know pretty much all of them. We're going to watch videos. You've got the clips and everything. I don't care. Whatever comes. We've got to win."
The women's doubles final will be contested by No. 12 seeds Bethanie Mattek Sands and Lucie Safarova who take on the top seeds Caroline Garcia and Kristina Mladenovic.