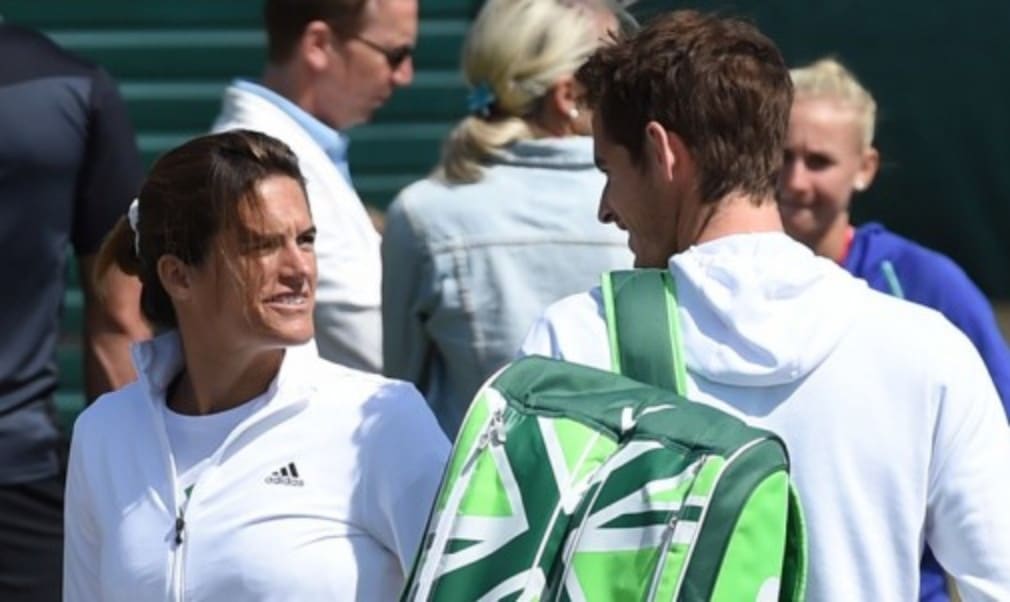 Murray and Mauresmo near long-term deal
Originally published on 03/08/14
Andy Murray has confirmed that Amelie Mauresmo will be his coach through the US Open and beyond after a productive fortnight together during his post-Wimbledon training camp in Miami.
Murray, whose successful partnership with Ivan Lendl ended earlier this season, began working with Mauresmo after the French Open, initially for the grass court season. But social media posts showing the French former world No.1 in Florida suggested that a deal was set to be announced.
"We've agreed to work together, and I think from both sides we're willing to do what it takes to make it work long-term," said Murray ahead of his return to action at the Rogers Cup in Toronto.
"I've really enjoyed working with her. She's helped me a lot and it's started off well in my opinion. We had a good training block in Miami – she integrated well with the rest of the team, the physical trainers and listened a lot to what they had to say. It's been a good start, and now it's about me producing the results on the court."
Reports emerged on Sunday morning that Murray and Mauresmo had agreed on her appointment after Wimbledon, speculating on the impact her role will have on long-term practice partner and interim coach Dani Vallverdu.
While Murray would not reveal the specifics of the deal, he expects Mauresmo to be with him for 25 weeks of the year going forward and confirmed that Vallverdu remains an integral part of his team.
"That's the plan," he said. "I sat down with her the day after Wimbledon. I really enjoyed working with her over the grass court season, she enjoyed working with the team, and that was it.
"We made a plan for the next few months in the build-up to the US Open. She was over in Miami for two weeks, and she's going to be here; Dani's going to Cincinnati and Dani and Amelie will both be at the US Open. I plan on working with her for longer, post-US Open, for sure."
Murray enters the American hard court campaign as the world No.10 following his quarter-final exit at Wimbledon. While there are mitigating factors – the back surgery that curtailed his 2013 season and the ensuing period of recovery in 2014 – it does throw up complications, not least a potential quarter-final showdown with Novak Djokovic in Toronto.
The ranking also prompted Murray – promoted to No.8 seed and granted a first-round bye following Rafael Nadal's withdrawal – to skip the doubles event, which he has used in previous years to boost his time on the North American hard courts ahead of the US Open.
"Colin [Fleming] had asked me to play doubles and I had to say to him, 'sorry, but I don't have a bye so I don't want to play', and then, yeah, found out on Wednesday that Rafa had pulled out. So I'd thought about it, but not this year.
"The rankings don't lie. I need to start winning more matches, I need to push harder to get back up there. But the main goal for me is to try to win Grand Slams – that's what motivates me, that's why I want to train."
Murray will face Columbian Santiago Giraldo or Nick Kyrgios of Australia in his first match since losing to Grigor Dimitrov four weeks ago. With such a short turn-around before the year's final major, Murray accepts he has little room for error if he is to arrive in New York in top form.
"It's important to get matches in before the US Open," he added. "This is the start of the summer – with only two tournaments to get ready for the US Open, it's important to do well."