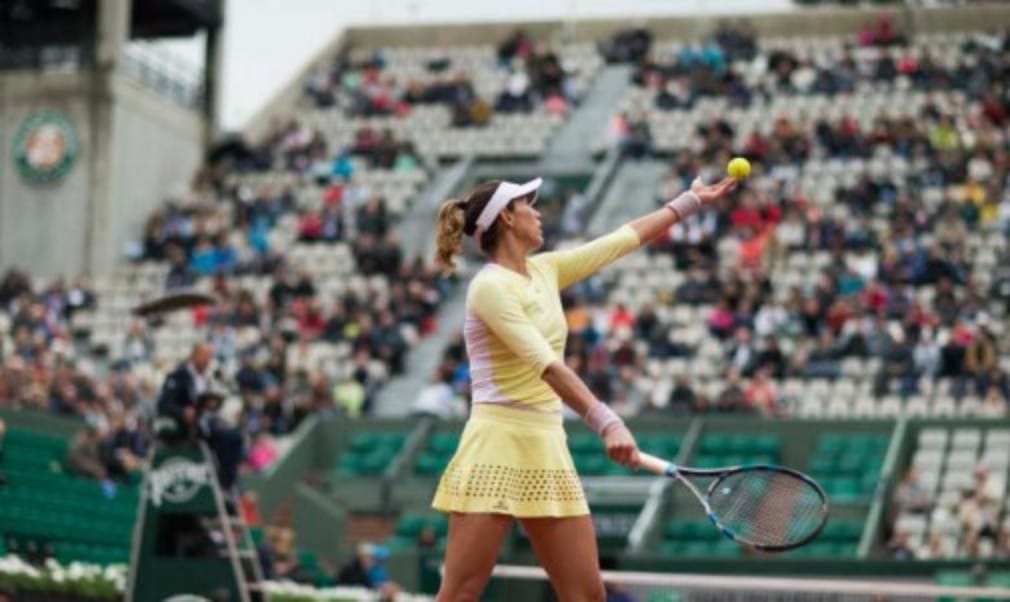 Muguruza takes time to warm up
Originally published on 23/05/16 00:00
It took Garbine Muguruza two hours and 24 minutes to take her place in the second round at Roland Garros and much longer if you take into account the match had been held over from a rain impacted Sunday.
"Yesterday I woke up thinking, 'Garbine, it doesn't matter what happens today. Don't get mad or frustrated because it's going to rain. You're going to go on court, maybe you have to get out of the court'," said Muguruza. "I was just prepared for everything. I brought, you know, iPad and cards and everything. And again today I said, 'Doesn't matter what happens. Just think you're going to play, and that's it.'"
The fourth seed said that despite the waiting she had not had much time to warm up for her match against Slovakian Anna Karolina Schmiedlova because she missed the call.
"I think I had the music on or something," Muguruza explained after her 3-6 6-3 6-3 win on Court Suzanne Lenglen. "I didn't really hear when someone talked over the loud speaker. The supervisor came, and said, 'We're waiting for you'. I'm like, 'No way'. I started to do running and jumping fast. So I didn't have the time to really warm up. But sometimes it happens like that.
"I am just happy that, I got through the first round. Sometimes you don't play your best tennis, but you find a way to win, which is very important sometimes."
Muguruza's next opponent is a French wildcard who beat Christina McHale on a damp and gloomy court 17. Myrtille Georges is 25 years old and ranked No. 203 in the world
"I'm 25. I'm originally from Granville. I moved to the Paris area when I was 17 for tennis. I train in a private school. I have had the same coach since the age of 11, Yves Rodet," a delighted Georges told the French press. "It is probably going to be a pretty big court. That will be a whole different experience. But then, again, I have nothing to lose. I will just give my best."
Not surprisingly Muguruza does not know much about her second round opponent. She said she prefers to play people that she knows but "sometimes it's fun to get to know a new player and see how she plays". "I'll find the strategy, you know, because it's a new strategy," she said.