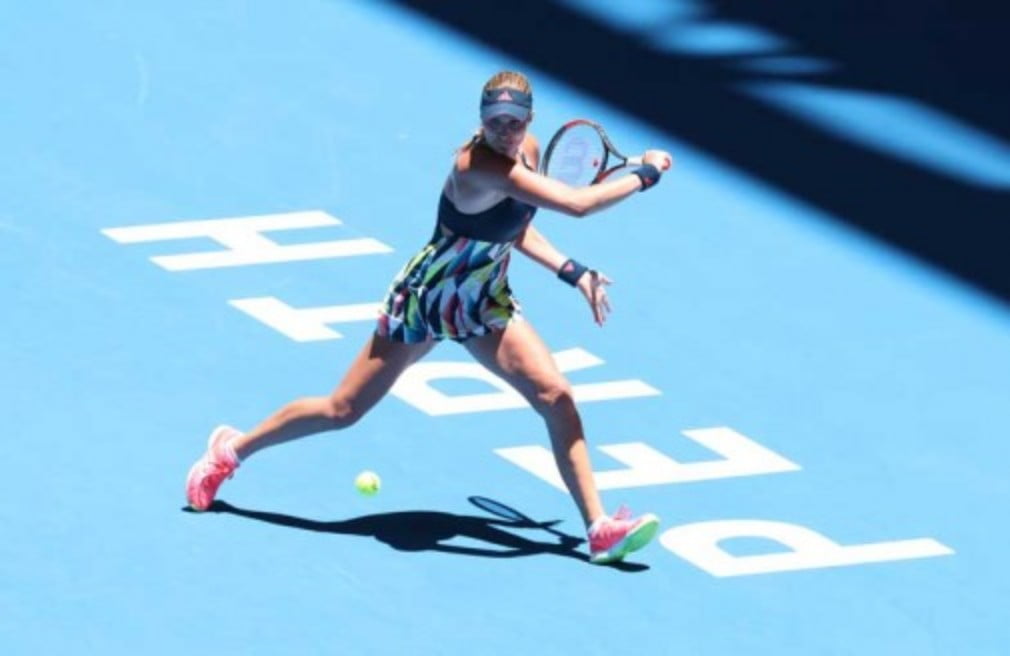 Mladenovic leads French charge
Originally published on 04/01/17 00:00
It was a sizzling day in Perth, the temperature reached 40.9 degrees at the start of their third set and it was Kristina Mladenovic who took the honours for France against Britain's Heather Watson in the round robin event at the Hopman Cup, 6-4 5-7 6-3.
On Monday in her opening match, Mladenovic had struggled to find her rhythm against Germany's Andrea Petkovic, when she lost 6-2 6-1. Today she managed to get the win.
"It was definitely very difficult for both of us," Mladenovic said. "With those kind of conditions the ball is super fast and it is flying and sometimes it is tough to control."
Mladenovic is based in Dubai, where she also spent the off season and so she was partially acclimatised to the conditions here, but admits that it can affect the way she plays. "Sometimes you would like to try to put more intensity but it's also part of the game, you have sometimes to be smart and maybe not run down every single ball," she said.
"I am happy about that one and to get the win for France and to help my partner today because the first day I was not very helpful," said Mladenovic, whose partner Richard Gasquet defeated Dan Evans 6-4 6-2.
The victory means France play Switzerland on Friday for a place in Saturday's final. "We'd like to go to the final and win it. It's super exciting and we'll see," Mladenovic said. "Switzerland are very, very tough."
Mladenovic is good friends with Belinda Bencic, who she will meet on the court on Friday. "She is almost like family for me," she said. "Before every match we try to give each other tips."
The 23-year-old has also seen a fair bit of Roger Federer in the past few weeks, with his base also in Dubai.
"Just to play against Roger is something very special," she said. "I've played with him and against him in other exhibition. I was lucky. I just cannot believe what I'm saying. I feel like I'll say to my kids that I played one of the best players in history. He's such a nice person, easy to talk with and such a legend."
Mladenovic is currently without a coach, having parted company with Georges Goven in December 2016 after a season where, despite continued doubles success, culminating in her French Open win with compatriot Caroline Garcia, her singles ranking dropped from 29 at the start of the year to 42.
"I have a strong team around me, my physio, my fitness coach and both my parents are here," she said. "I know pretty much what are my weaknesses and weapons so it is no problem for me."
She also confesses to enjoying the post-match ice bath. "You will probably think we are nuts," she said. "But most of us, I'd say we kind of enjoy it, because it feels great. I can stay long. I can stay 15, 20 minutes no problem."