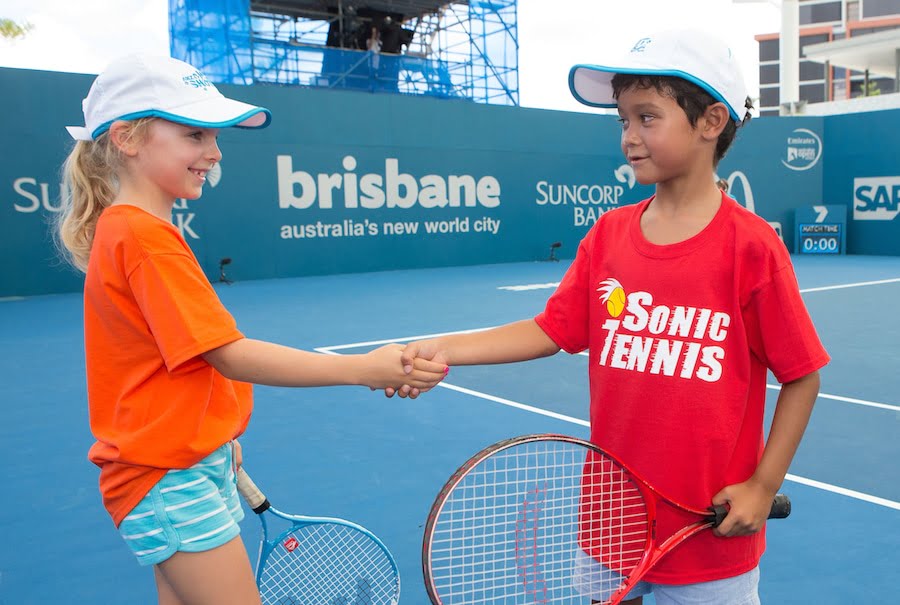 Mixed reactions for World Tennis Number, the new method for rating amateur tennis players
The governing body of world tennis, the ITF, have announced they are to launch the 'World Tennis Number' in an attempt to break down barriers in tennis
The World Tennis Number will use an algorithm to measure the performances of all tennis players globally and then give each player a number which will hopefully allow them to avoid uneven match ups when playing against each other.
Amateur and junior tennis has long struggled with the fact that there isn't a globally recognised system for measuring the standard of players like there is in golf. Because of this it much difficulty for players, coaches, tournament organisers and tennis authorities as they have no true way of knowing the relative standards of different players.
ITF President, David Haggerty, said: "Our vision (with the World Tennis Number) is simple, to create local online communities of tennis players sharing meaningful and enjoyable tennis experiences through level-based play. With this new platform, we have the means to connect a worldwide community of 87 million tennis players and fans."
Britain's governing body of tennis, the Lawn Tennis Association, have already signed up to this new system and intend to discard their current rating system and adopt the world Tennis Number gradually over the coming months and years
Tennis commentators, fans and players alike have been quick to take to social media to give their own feedback on the proposed ew system.
Meanwhile, the ITF announces a project to create the "World Tennis Number" – yet another new rating system. Given the huge success of @MyUTR, could they not just have worked together?!

— Simon Cambers (@scambers73) July 8, 2019
ITF wants to hold on to Europe but @TennisEurope is already doing a great job! "desperate times call for desperate measures" @MyUTR has no politics, conflicts of interest and hidden agendas to control but they want to #GrowTheGame

— Sven Groeneveld ? (@sventennis) July 8, 2019
Just another example of a lot of time and money spent on a program that is not needed. @MyUTR has been around for more than a decade and has a very strong product and is only growing. Whatever is best for the game should be the @ITF_Tennis #1 goal.

— Mark Kovacs (@MKovacsPhD) July 8, 2019
Yes oh dear

— Paul McNamee (@PaulFMcNamee) July 8, 2019
Not at all convinced by this change to the age group system, don't see how it is going to help those with a birthday towards the end of the year, who are always going to be the smallest in their age group.

The current system is not difficult to understand!

— Merryn (@merrynoconnor) July 9, 2019

Scott Lloyd, CEO of the LTA, has backed the new system and said, "We are delighted to be partnering with the ITF and leading tennis nations to create the new World Tennis Number.  The LTA is working hard to open tennis up to anyone who wants to play, and we believe that a new rating system will support our plans to offer players appropriate and enjoyable matches at every level of the sport."
Even influential countries like the USA have come out to back the new system. USTA CEO Gordon Smith, said: "One of the USTA's top priorities is to elevate all aspects of the tennis player's experience, regardless of their age, background or skill level. As a nation with one of the largest tennis player communities on the planet, the USTA constantly strives to utilise best-in-class technology to improve products for the needs of players and fans. We believe the new World Tennis Number platform will foster relationships, increase opportunities to play and connect US players with the global community."
This discussion is likely to roll on and on so keep coming back to tennishead for further updates. You can learn more about the World Tennis Number here
Look ahead to 2019 with our guide to every tournament on the ATP Tour, the WTA Tour and the ITF Tour
If you can't visit the tournaments you love then do the next best thing and read our guide on how to watch all the ATP Tour matches on television in 2019
To read more amazing articles like this you can explore Tennishead magazine here or you can subscribe for free to our email newsletter her