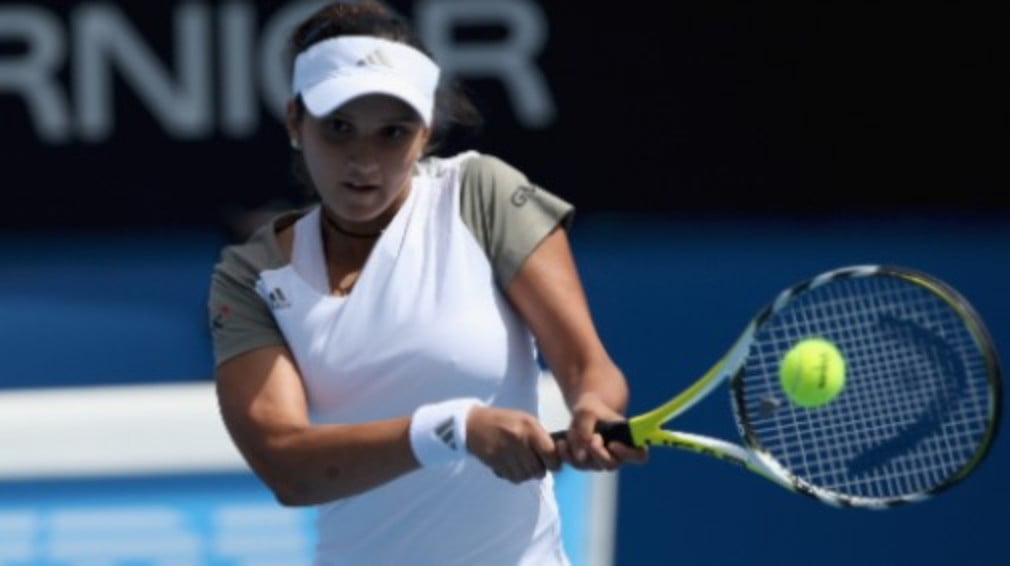 Mirza adds Grand Slam glory to her list of firsts
Originally published on 26/02/10 00:00
Sania Mirza has become the first Indian woman to win a Grand Slam title after winning the Australian Open mixed doubles crown with compatriot Mahesh Bhupathi.
The wildcard entrants went one better than last year, beating Nathalie Dechy and Andy Ram 6-3 6-1 in the final.
"It's always a dream to win a Grand Slam – that's what we all play for," Mirza said afterwards. "It makes it more special because it's with someone that I know for so long and so well."
Mirza, 22, has set a series of firsts for Indian women tennis players, including the highest ranking for an Indian woman at No.18 in the world.
She became the first Indian female to capture any Grand Slam title in 2003, partnering Russia's Alisa Kleybanova to win the Wimbledon junior doubles, and in 2005 became the first Indian woman to win a WTA event with victory in Hyderabad.
"I think millions and millions of people watched this match today. Any time Sania plays at home, there's a lot of people watching," said Bhupathi, who captured his 11th Grand Slam title. "I know for a fact the whole country's excited now. It's her first Slam."
34-year-old Bhupathi has now won seven mixed doubles titles, all with different partners. He also reached the men's doubles finals with Mark Knowles, where they were beaten by Mike and Bob Bryan.
Sunday's win was India's second title at this year's Australian Open after 16-year-old Yuki Bhambri won the junior boys final on Saturday.
"You know, it's great," Mirza beamed. "I don't remember the last time when we had so many: I mean, Bhupathi played the men's doubles final, we won today, Yuki won. It's been a great two weeks.
"Let's hope a lot more people play, and tennis grows. It's been growing. It might take it to another level."