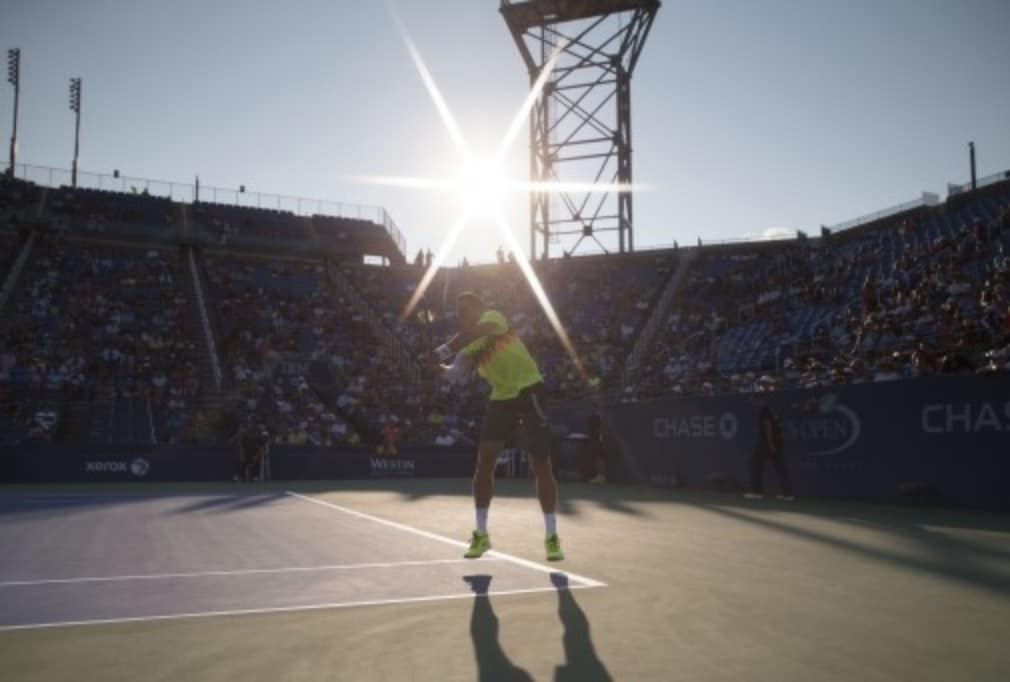 Milos Raonic untroubled in New York opener
Originally published on 25/08/14
Milos Raonic carries a lot of expectation coming into the 2014 US Open. At 23, the Canadian is the second youngest player in the Top 10 and is currently ranked at a personal high No.6 in the world. On Monday at Flushing Meadows he opened his campaign on Louis Armstrong Stadium against Japan's Taro Daniel.
In advance of the his first-round match up against the Japanese qualifier, Raonic said: "It's going to be about finding myself in that first match, figuring out what I need to do, and sort of finding my range and keeping it very simple and not really trying to do much".
But it did not take Raonic long to get into his stride, racing to a two-set lead in just over an hour for the loss of only five games.
With a trademark big serve it's not unsurprising to see the Canadian at the top of the current leaderboard for fastest serve, at 140mph. What is slightly more surprising is that it came as a second serve during the third set. Asked about the strategy, he said," I just have freedom to go for it and I hit it like a first serve. I wouldn't do it on like maybe let's say a breakpoint down that flat and hard. But when I'm up 40-Love, I feel like I'm going to make it about 50% of the time, so why not?"
The third set went to a tiebreak, which Raonic won emphatically for the loss of only one point and although pleased with his match performance, the Canadian felt there was room for improvement in his next match.
"Maybe I just lacked a little bit of intensity," he admitted. "Where I needed to, I played well. [I need to improve] the discipline, the mental discipline and physical discipline. I've got to play a high level throughout the entire match. I felt I fluctuated a little bit too much today."
Raonic reached the semi-finals at Wimbledon this year but going deep at Flushing Meadows would mean even more.
"Wimbledon has a special prestige to it, but I would say in the aspect of everything else that it's probably my favourite one," he said of the US Open. "I spend a lot of time in New York. I like this city a lot."
Louis Armstrong Court can hold 10,103 people and it was by no means full on Day One, but you can be sure that if the Canadian advances through the rounds he will attract a bigger crowd and it will suit his game, not to mention his bright yellow kit.
"I like the rowdiness here particularly," he said of the crowd and "I like it. It's a nice colour. It's a nice outfit for New York," he said of his luminous kit.
Next up for Raonic is Peter Gojowczyk who today defeated fellow German Benjamin Becker, also in straight sets.
This story is bought to you by Wilson, Official Ball of the US Open since 1979