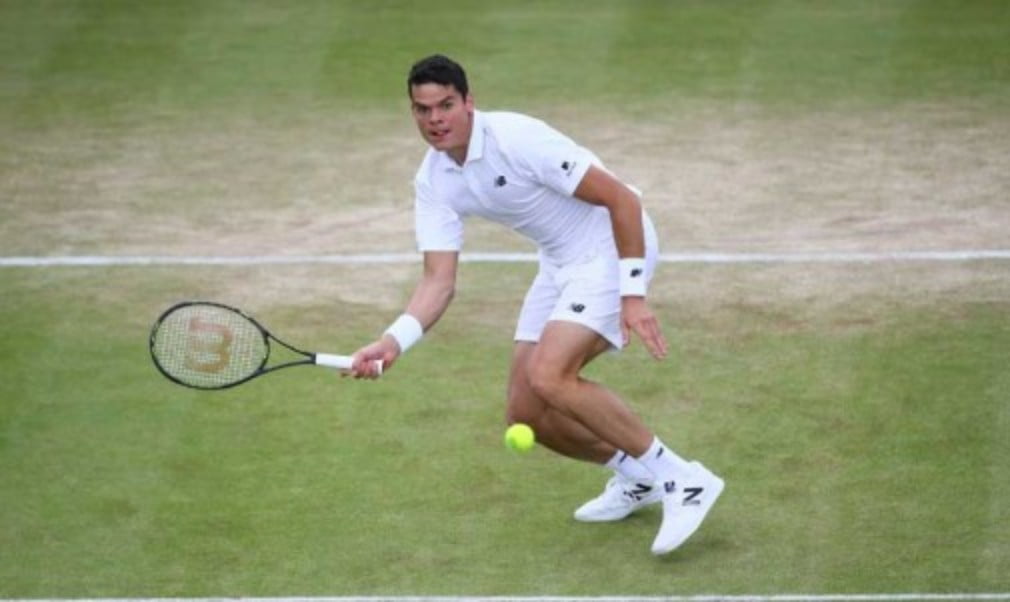 Milos Raonic powers into quarter-finals
Originally published on 04/07/16 00:00
"We pretty much try to do the same thing," Raonic said of his quarter-final opponent. "Maybe I try to sort of push the aspect of coming in a bit more than he does. But I think we're pretty much going to try to play on our own terms. Serve is going to be important. But it's really going to be about who can throw the other guy off."
It is not surprising to see the 6'5" Canadian in the quarter-finals, the world No.7 is coming off a great run on grass. He reached the finals of the Aegon Championships at Queen's Club a fortnight ago, when he lost to Andy Murray.
"I think I am doing things a lot better than I have ever done on this surface, that's for sure," he said after that defeat. "I think I'm getting other things going as well. I think I am constantly improving. I have improved each match this week. I have played better and better."
Raonic won his eighth career title at Brisbane in January and later that month he reached the semi-finals of the Australian Open, where he lost to Murray. He also reached the final at Indian Wells, where he lost to Djokovic.
He has also enlisted the services of three-time Wimbledon champion John McEnroe to help him through the 2016 grass court season. McEnroe joins his existing team of former world No.1 Carlos Moya and Riccardo Piatti.
"I think he's just enforcing things," he said of the 1981, 1983 and 1984 Wimbledon champion. "He's probably talking to me more about my attitude on court in a different way, let's say, than the other guys I have around me. He's telling me to go out there and impose myself more, maybe be not necessarily more loud about it, but make sure the other guy knows you're there.
"I have three coaches around me. I have numerous physios I alternate. I have a fitness guy. I have numerous people that either come to tournaments or are taking care of me behind the scenes. I feel that's what I need."
Personal bests abound for the Canadian. The victory over Goffin was the first time in his career that Raonic has come back to win a match from a deficit of two sets. It was also only his second career victory over a Top 20 player at Wimbledon.
"I definitely felt good about that," he said.
If Raonic defeats Querrey he will equal his Wimbledon best record by making the semi finals. And then either Roger Federer (who beat him in the semi-finals in 2014) or Marin Cilic would stand in the way of reaching his first ever Grand Slam final. That would be a PB.
This story is brought to you by Wilson, the global leader in performance tennis