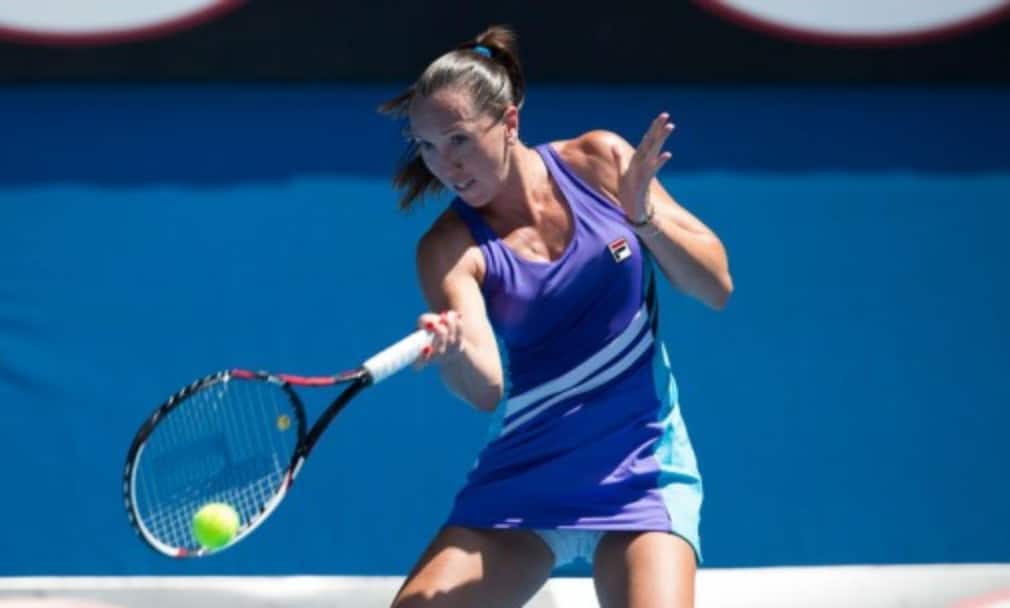 Me and my racket: Jelena Jankovic
Originally published on 13/06/14
You started playing with the Red LS 105 at the start of the year. How do you like your new frame? I just love it. It gives me great control and precision, a lot of power and it is very loyal. It is a very dependable racket.
What do you look for in a racket? It's important to have the right amount of power and precision. If you have too much power and no precision it doesn't work. The balance of power and precision in my new racket is the perfect combination for me.
You've been professional for 13 years now. How much has your racket changed since you started playing? Every year the technology is improving and a lot of new things keep coming out, but to be honest I like one kind of racket. There are little things that you can do to add to it and improve it, but I never make too big a change because I think it is difficult to get used to. You only have the off-season to try out new things and you have to feel comfortable with it and ready to go when the new season starts. You can try out little changes but if you don't like it you just stay with what you've got.
What tension do you string your rackets at? I string them very tight. It depends on the weather, but 31 or 32kg, sometimes even 33kg. When I go on court I have a few rackets strung at different tensions, some looser, some tighter, just in case. If the ball is flying then I take the tighter one and if it is not going I take the looser one, so it depends on the conditions and how I am striking the ball.
How do you know which racket is which? The stringers mark them for me. I mark the ones that I would like to start the match with, I just put them in order – it's a nice selection that I can just pick from.
How many rackets do you take on court? Eight.
How are interested are you in racket technology? I think the racket is one of the most important parts of our job. You have to love the racket and feel comfortable with the racket in order to play well. I love Prince, I have been playing with them for so long, and some of the biggest moments in my career were played with Prince.
Do you keep your old rackets for sentimental reasons? I do actually, I have a big basket full of rackets that I have used; when I first started my career, and when I was world No.1, I had the Prince O3 Speedport White. It's nice to have those memories and keep a couple at home, so when I stop playing tennis I can get them out, just play for fun.
Do you remember your first ever racket? It was a Wilson and I only had one when I just started. It was someone else's racket and they gave it to me. I remember that the strings didn't break for so long, like a year or more. I'm not sure if I still have it or not.
Do you have any superstitions? No. I just put on a clean grip and go.
Have you ever smashed a racket? I've actually never smashed a racket in my life! I'm one of those rare people that I just remember the times when I only had one racket and now that I am sponsored by a great company like Prince I appreciate that and I don't throw it – it's not the racket's fault, it's my fault!
This article appeared in tennishead Volume 5 Issue 2. Subscribe to the magazine today or download tennishead on iTunes