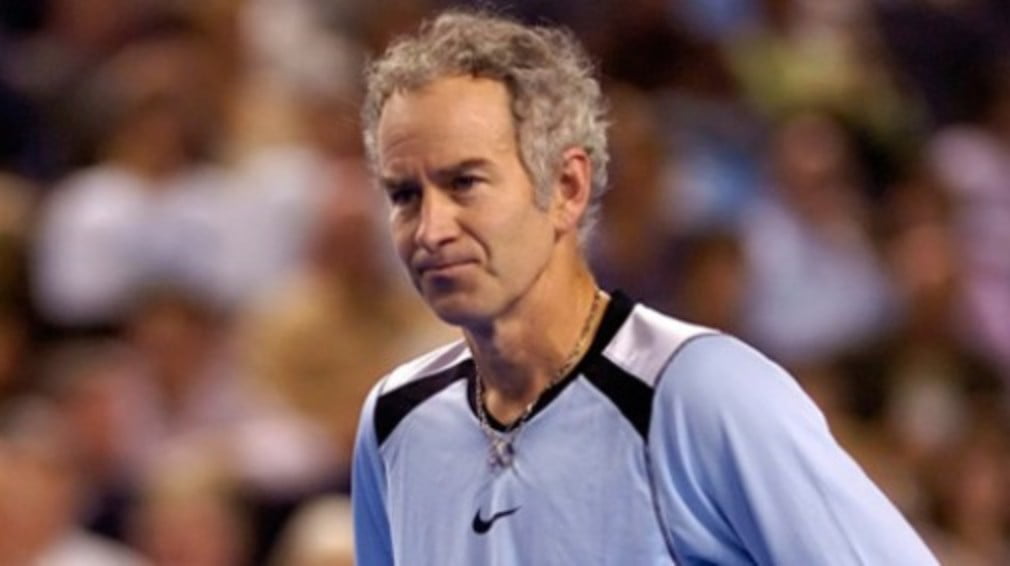 McEnroe: tennis needs more personality
Originally published on 26/02/10 11:18
Never short of an opinion or two, John McEnroe believes that Rafael Nadal's spell at the top of the men's game will be fairly brief, and longs for more emotion from top players on the Tour.
The seven-time Grand Slam champion, who will be across the net from Nadal in an exhibition doubles match next month, doesn't reckon the Spaniard can possibly keep up his physical approach for the rest of his career.
"Nadal is a very strong player, I think the strongest I have ever seen," said McEnroe, who topped the rankings for 170 weeks during his career. "He's very aggressive, but it's not easy to keep it up life-long.
It will strain him and I have a reason to believe that he will not dominate the Tour like Federer did."
"Nadal is the strongest player I have ever seen – but it's not easy to keep it up life-long"
McEnroe and Federer face Nadal and the American's old foe Bjorn Borg in Kuala Lumpar on November 14 in a one-set doubles showdown, and it is Federer that still poses the biggest threat to the Spaniard in McEnroe's eyes.
"Federer is a complete player," said McEnroe. "If he gets back to his peak, the Swiss will dominate again."
And the American wasn't done there. The Tour also needs players with personality and more on-court emotion to draw in the crowds.
"There aren't any interesting characters in the modern game," he added. "I was rather competitive and flared up easily to motivate myself to battle through tough situations during matches then.
"I would like to see more fiery characters on the Tour. The fans will appreciate it, and it will be more fun and exciting for modern tennis."