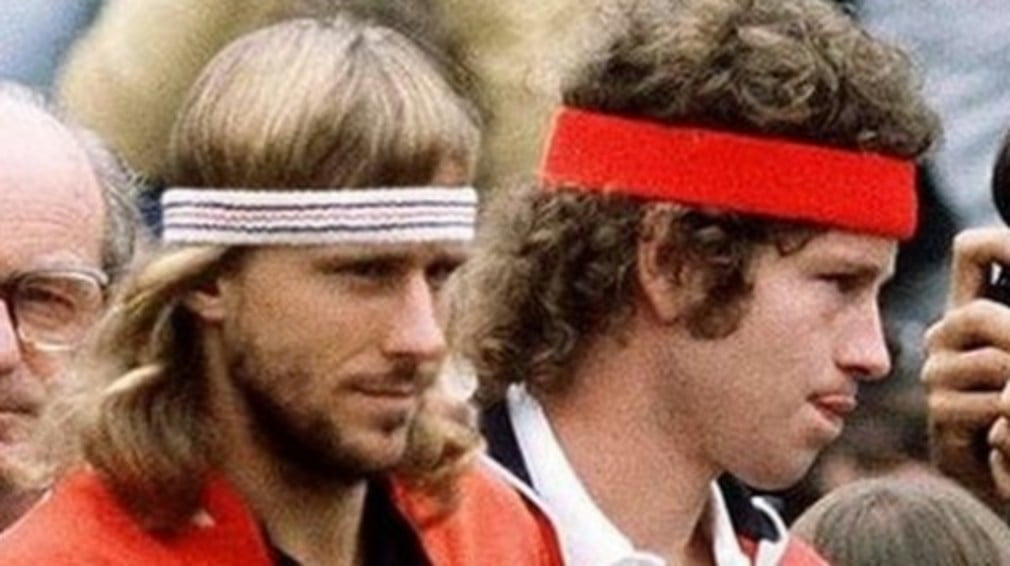 McEnroe mounts fightback against Borg
Originally published on 26/02/10 11:15
Thirty years on from their first meeting, John McEnroe and Bjorn Borgs rivalry is as intense as ever.
And after a career head-to-head record of seven wins apiece, it took a champions tie-break to separate the two yesterday in the Blackrock Tour of Champions event in Luxembourg.
The American clawed his way back from a one set deficit to win 5-7 6-4 10-7 and will face Henri Leconte in the final.
There were some vintage rallies, McEnroe attacking the net and Borg counter-attacking from the baseline…
An electric capacity crowd watched Borg recover from an early break of serve to take the first set and send his Swedish fans wild. At times the match had the feeling of a rock concert, with both men pumped up and rolling back the years.
There were some vintage rallies, McEnroe attacking the net and Borg counter-attacking from the baseline. The writing looked to be on the wall when Borg broke to lead 2-0 in the second set, but McEnroe hit back immediately.
And then it got truly vintage. At 3-3 in the second set, McEnroe started to get irritated with line-calls and heckling fans. But rather than lose it, he kept it together and broke the Swede to lead 4-3.
Some big serves took the American to 5-3, and at 5-4 won the game to love to take the match to a decider. An early mini-break in the champions tie-break put McEnroe in the driving seat, and Borg could not recover.
McEnroe showed visible relief at the end of the match. It is just a game but its a game I want to win, he said afterwards. When you get out there you don't want to lose. I think people want to come and see you compete.
Borg agreed. I wanted to win. I came pretty close but I'm still pleased with the way I played. There were a lot of good points and it was a good match.
"It was good to have some Swedish support, I appreciate that, he added.
McEnroe will now face Leconte in what promises to be a tasty encounter. The pair fell out on court in Liege last year.
It'll be tough because hes playing well but I'd really like to win one of these tournaments this year because its been a while since I've won one, said McEnroe.
Luxembourg's home-favourite Johny Goudenbour lost out to Leconte 6-2 7-5, and will now play Borg in the third place play-off on Sunday.