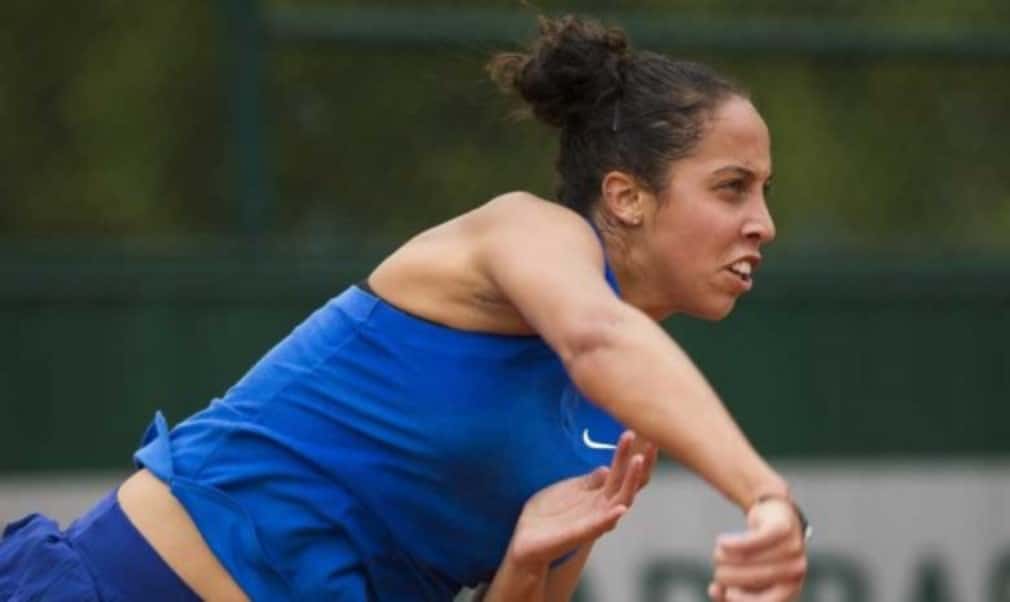 Mature Keys finding her stride
Originally published on 22/06/16 00:00
Already in her the third full season on the circuit, Keys is the second youngest player inside the world's top 30 and will head to Wimbledon next week as a seeded player for the second successive year.
The star, whose win at last week's Aegon Classic vaulted her into the world's top 10 for the first time, cites her early exposure to the tour as the reason for her seemingly quick rise into the upper echelons of the game.
"I think a lot of people forget that I've been playing since I was 14. Obviously not a full schedule, but I've been in those matches where it could have gone either way. Maybe there was a point or two that I didn't play smart," she said.
"So there's been a lot of matches like that and a lot of things that I've gone through already. I've settled into my emotions a little bit more and have been able to play a lot calmer, which I think has helped me make smarter decisions, which in turn maybe makes me look a little bit more mature."
The new found sense of maturity has also brought with it a toughness that has allowed the American to start enjoying the intellectual challenge of the game and embrace the battle of a three-set encounter, something she experienced twice on her way to glory in Birmingham.
"I think it's good to have to figure it out, like if the first set is a bit tight and you have to switch something up – even if it's only a little bit," she observed. "You start to put things in perspective, like there is a huge difference between being down a set and a break down than being down by two points.
"Then when you are in that third set scenario you are trying to keep the person out there as long as you can and keep them in longer rallies. Put them in tight situations to see if they can keep their level up. If they do, you have to say, too good."
Despite her own rise through the rankings, Keys believes it will be harder for those coming through to make their mark on the tour as soon.
"There's not as many players starting at 14, 15, 16, so I think it's showing that it's getting tougher and tougher," she said. "I think the age is going up when you're playing your best tennis. I wouldn't be surprised in two or three years, there's 22-23-year-olds still finding their feet out here."
While some of her peers may still be struggling to get a solid grounding, Keys' career could be about to take off in the wake of last week's triumph, and the success of previous Birmingham winners at Wimbledon was not lost on her in her final press conference at the Edgbaston priory club.
"It feels good knowing a lot of people who have done well here have done well at Wimbledon," she said. "This will give me some confidence and I would love to follow this one up with that.
"I obviously really love the surface, so the more I get to play on it, the happier I am. I think getting this many matches in a row was a huge opportunity that I think that can definitely help me at Wimbledon."
Keys has skipped this week's Aegon International at Eastbourne to focus on SW19 and it is not inconceivable she could play seven more matches on the Wimbledon lawns in the next fortnight.