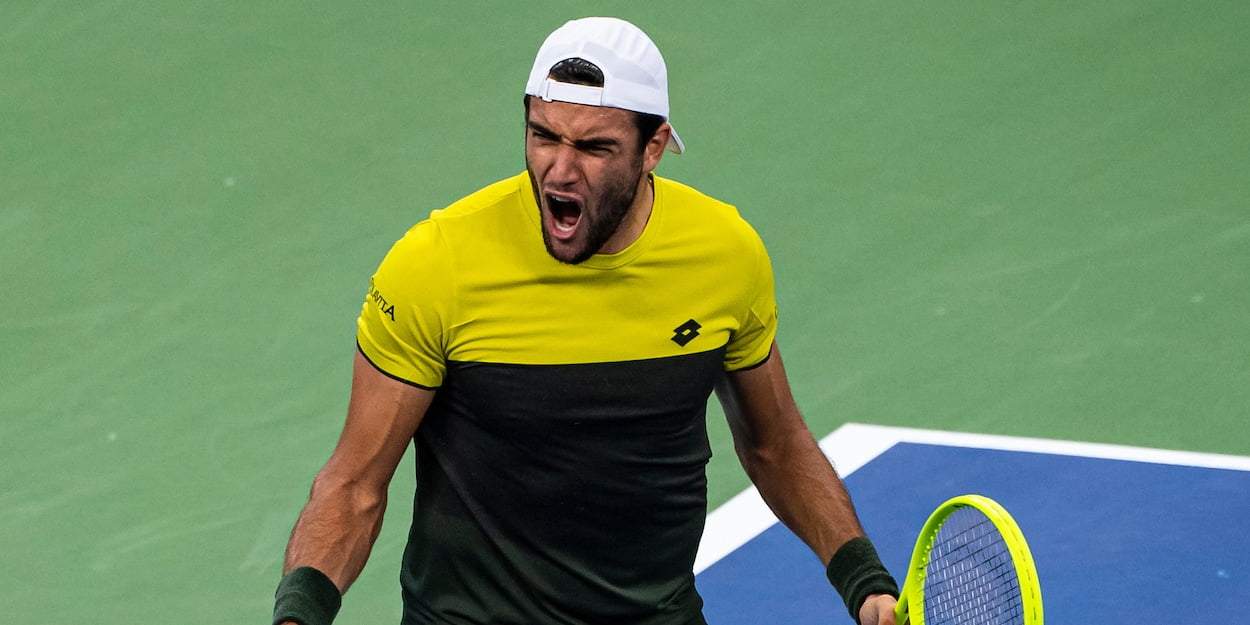 Updated: Matteo Berrettini tournament schedule 2020
Italian star Matteo Berrettini made his debut in the world's Top 10 in 2019. Can 2020 see him continue his meteoric rise in the world game?
The 23-year-old has only played the Australian Open so far this year, losing in the second round in five sets to Tennys Sandgren who reached the quarter-final.
Matteo Berrettini became a professional tennis player in 2015 and has claimed three ATP titles since. In April 2019 Berrettini faced Filip Krajinović in the final at the Hungarian Open and won the three-set match 4-6, 6-3, 6-1. The Italian continued his winning streak and made it into the finals of the BMW Open, but was defeated by Christian Garin in a gruelling 2 hour match.
Matteo Berrettini began his 2019 season at No.52 of ATP Tour rankings before making a speedy and incredible climb to No.8 by the end of the season. Will he be able to keep his Top 10 position in the 2020 season?
For more Matteo Barrettini news click here
Matteo Berrettini 2020 schedule is as follows:
JANUARY
Australian Open (January 20 – February 2)
FEBRUARY
Rio Open (February 17 – 23)
Acapulco, Mexico (February 24 – 29) 
MARCH
BNP Paribas Open (March 9 – 22)
Miami Open (March 25 – April 5)
APRIL
Rolex Monte-Carlo Masters (April 13 – 19)
Hungarian Open (April 20 – 26)
BMW Open (April 25 – May 3)
MAY
Internazionali BNL d'Italia (May 11 – 17)
Roland Garros (May 24 – June 7)
JUNE
Mercedes Cup (June 8 – 14)
Noventi Open (June 15 – 21)
JULY
Wimbledon (June 29 – July 12)
AUGUST
Western and Southern Open (August 15 – 23)
US Open (August 31 – September 13)
SEPTEMBER
St Petersburg Open (September 21– 27)
Sofia Open (September 28 – October 4)
OCTOBER
China Open (October 4 – 11)
Rolex Shanghai Masters (October 11 – 18)
Erste Bank Open (October 24 – November 1)
NOVEMBER
Rolex Paris Masters  (November 2 – 8)