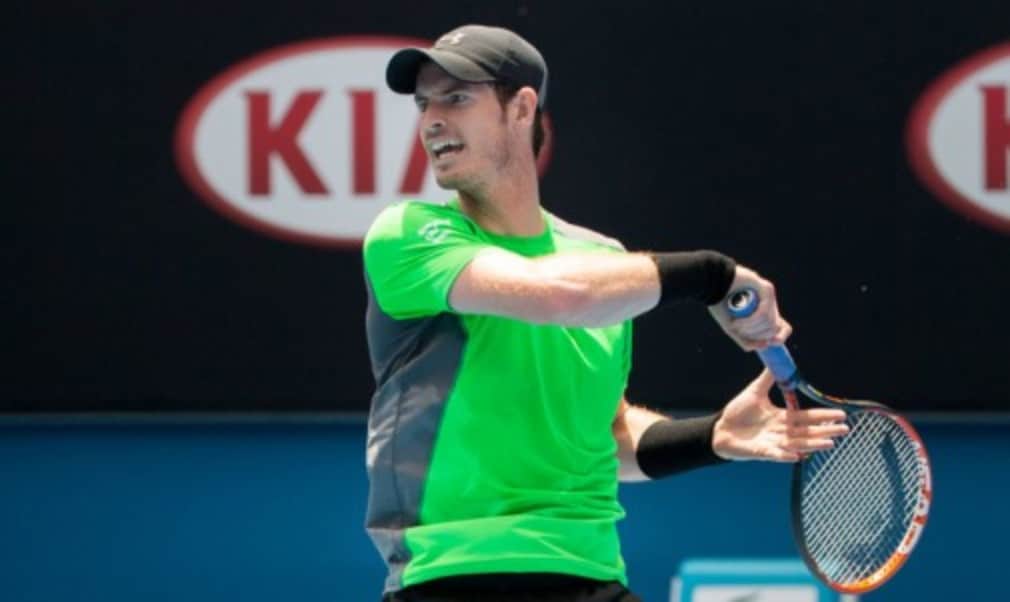 Matosevic marvels as Murray marches on
Originally published on 21/01/15
Murray had never dropped a set against Matosevic in two previous encounters, and it it proved to be a familiar outcome as Murray wrapped up a 6-1 6-3 6-2 victory in an hour and 42 minutes on Margaret Court Arena.
"He can go all the way, for sure," said the Australian. "I know he's got a really tough passage with [Roger] Federer and [Rafael] Nadal on this side of the draw, but I think he can do it, he can win it."
Murray, who geared up for the tournament with a straight-sets victory against Matosevic at the Hopman Cup in Perth, got off to a flying start as he raced to a 5-0 lead without dropping a point on serve. Matosevic managed to get on the board to avoid a bagel, but it did not stop Murray powering through the opening set in just 21 minutes.
The Australian offered greater resistance in the second set as he managed to get back on track after going down an early break, but Murray pulled away once again before a double break in the third set got him over the line.
"I definitely started quite quickly today," said Murray. "I was timing the ball well on the return and serving well from the beginning of the match, and it helped a lot because obviously the crowd were behind him. I managed to take the crowd out of it a little bit by starting that quickly."
Twelve months ago Matosevic had never won a Grand Slam singles match. He broke that unwelcome streak at Roland Garros last year, before subsequently falling to Murray in straight sets in the second round. He also lost their first encounter at Queen's in 2013 as Murray went on to win the title and triumph at Wimbledon.
"Andy was way too good for me today," said Matosevic. "I didn't serve well enough and I returned really poorly today. He made everything at the start and I was making a lot of unforced errors. That was one of my worst serving days in years.
"[His performance] was better than the French Open when he went on to make the semis. He played pretty well at Queen's – he won the tournament and went on to win Wimbledon – but today he was pretty impressive."
Murray will meet Portugal's Joao Sousa in the third round after No.32 seed Martin Klizan retired in the fourth set. Murray played Sousa in Melbourne two years ago and won in straight sets. Back in 2013, Sousa was ranked No.100 in the world – now he is just outside the top 50 and believes he will pose a greater threat to the world No.6.
"It was my first time playing against a top player so it was a great experience for me," Sousa said of his first encounter against Murray. "I feel like a different player, much more confident, more experienced. It's going to be a tough match for both players and I will do my best to win."