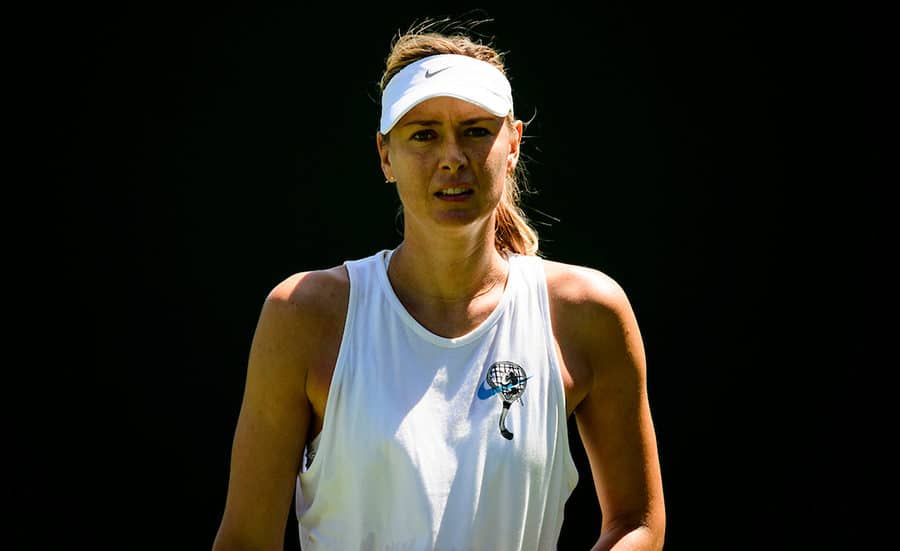 Maria Sharapova brands WTA Brisbane 'second-hand event' as gender inequality row continues
Maria Sharapova has echoed Sloane Stephens criticisms of the Brisbane International, claiming it has become a 'second-hand event' due to the ATP Cup.
Brisbane is a traditional starting point for the WTA season and a Premiere event on the tour, yet this year it is also simultaneously hosting the ATP Cup for the first time.
That has seen the women's event pushed to the outer-courts of the venue, while the men are handed centre stage on the show courts.
It's a situation that has angered former US Open champion Stephens, and now Sharapova has added her voice to the discontent.
"You definitely recognise it and notice it [starting on outside courts], it feels like a little bit of a second-hand event," she told reporters at a press conference following her exit from the competition.
"I think on Thursday the girls go back on centre court. But it's definitely a bit of a strange strategic move.
"I think there's a lot of girls that are deserving of that centre court spot in this draw, I think there are six out of [the world's] top 10 players [in Brisbane]."
"Everyone should have a conversation about it, that's just my outside view."
Lleyton Hewitt, who is captaining the Australian ATP Cup team, perhaps escalated it further by saying that the women playing their matches on the outer courts has hindered the men's practice opportunities.
"There's times this week though where we certainly haven't been able to get the practice times that we want," he said.
"I know there's meant to be certain allocation of courts for men, the men's teams as well, so I think it works both ways."
Keep up to date with all the action at our tennis news section. Win amazing tennis prizes by entering our competitions. Learn more about your favourite players including Roger Federer, Rafa Nadal and Novak Djokovic. Check out the latest kit in our tennis gear reviews. Receive regular updates with our legendary newsletter or read in depth features with stunning photography in tennishead magazine. Can't visit the tournaments you love? Check out our guide on how to watch tennis on TV. Don't miss a thing with our Live Scores service. Follow tennishead on social media at Facebook, Twitter, Instagram & YouTube