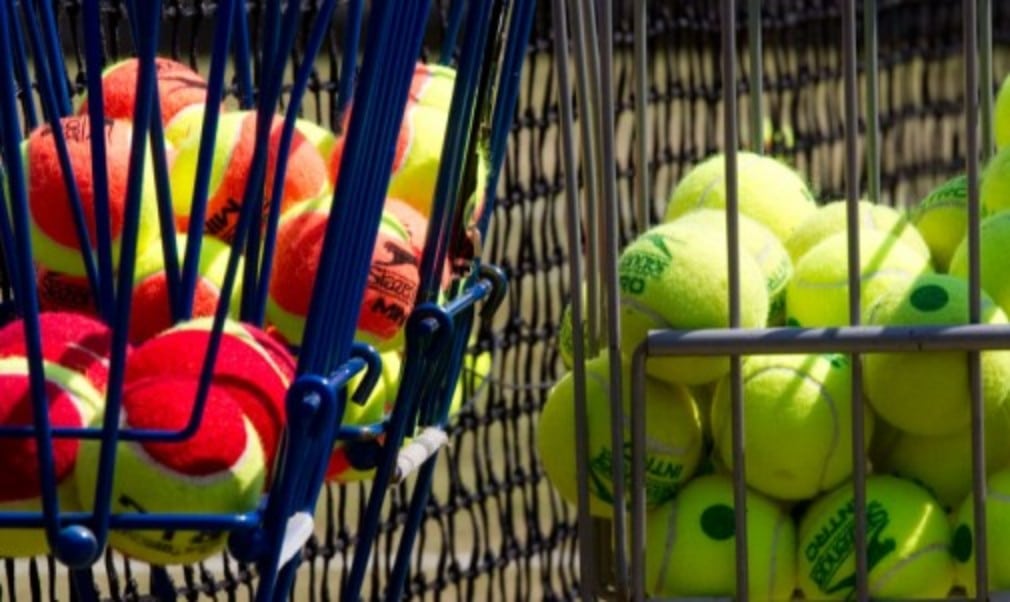 March 3: World Tennis Day
Originally published on 02/03/14
At one end of the spectrum, Andy Murray and Novak Djokovic, two of the biggest names in tennis, will go head-to-head in New York, one of three high-profile BNP Paribas Showdowns around the world.
Kicking off World Tennis Day, Sam Stosur takes on Li Na at the Hong Kong Velodrome, followed by former Wimbledon champion Lleyton Hewitt against Tomas Berdych.
In London, Pete Sampras and Andre Agassi will renew their rivalry at Earls Court 2, part of a double header featuring Ivan Lendl versus Pat Cash, a rematch of the 1987 Wimbledon final.
Read our Action Replay. We relive one of Andre Agassi and Pete Sampras' most memorable encounters, in the 2001 US Open quarter-finals
Later, in New York's iconic Madison Square Garden, Djokovic will take on Murray, fresh from his semi-final appearance at the Mexican Open in Acapulco, after the world's best doubles team, Bob and Mike Bryan take on the McEnroe brothers, John and Patrick. All three events will be live on Eurosport.
After the success of the inaugural World Tennis Day, held last year to mark the International Tennis Federation's centenary, the BNP Paribas Showdowns around the world are merely the glamorous tip of the tennis iceberg.
Created to celebrate the sport from tennis tots to octogenarian coaches, 62 nations around the world from Argentina to Yemen and Kosovo to Cambodia are taking part in the 2014 edition of World Tennis Day.
To kick off a month-long series of free play events in the USA, the United States Tennis Association set a new world record attempt for the "Largest Tennis Lesson" with more than 250 children taking part at Flushing Meadows on Sunday.
In the UK, the Lawn Tennis Association and the Tennis Foundation will be holding an education festival at the National Tennis Centre, showcasing the sport from mini-tennis up to university level.
To celebrate World Tennis Day, we're giving away ten free copies of tennishead magazine. For your chance to win, simply sign up for our free newsletter by clicking the green box on the top right hand corner of your screen.