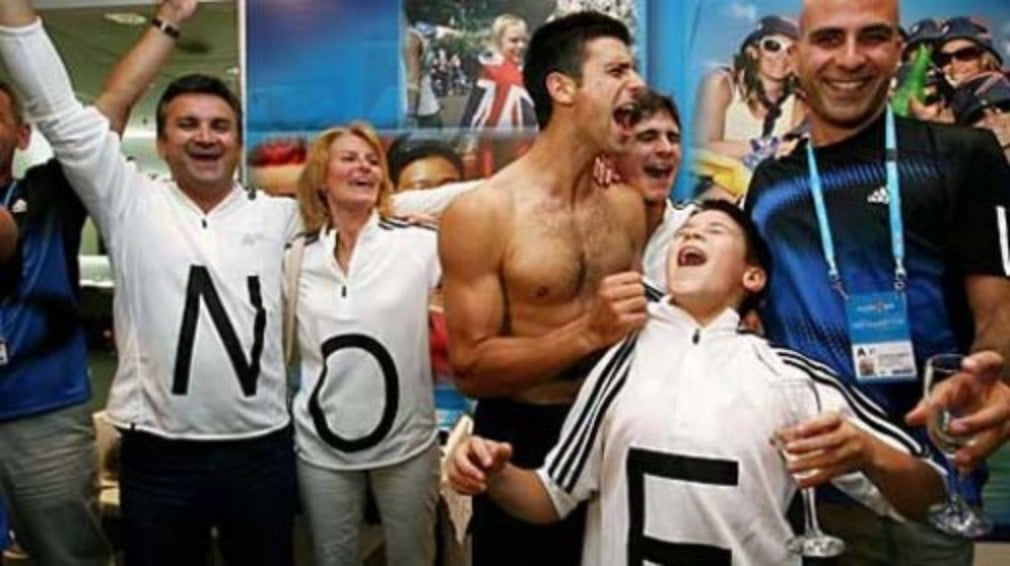 Lot to learn for Djokovic junior
Originally published on 26/02/10 11:15
Marko Djokovic, younger brother of world No.3 Novak, made his ATP Tour debut in Thailand on Wednesday but was handed a lesson by Finlands Jarkko Nieminen.
Sign up for Tennishead email news alerts
The 17-year-old, playing his first main draw match on the main tour, got walloped by the experienced left-hander 6-2, 6-0 in just 47 minutes.
Nieminen was so dominant that he dropped just six points in the second set, but his opponent remained positive after the match.
Being here is amazing, playing in the ATP is a huge experience," Marko said.
"There's a lot of expectation but there are positives and negatives," he said. "[Novak] helps me so much with things, with my fitness, my game, but the negative thing is it puts me under pressure.
"Everyone expects me to be like him, they come to watch me play because I'm his brother.
"People have told me I play with the same technique as Novak. They say it's like watching him. My backhand is very similar to his.
"I'm trying to think like him, I've watched him all my life, but I'm also trying to be my own player," he added. "I want to be Marko, not Novak's brother."
However, things didnt get much better for the Djokovic family later in the day when Marko and Novak got thumped by Fabrice Santoro and Jo-Wilfried Tsonga 6-2, 6-2 in the doubles.
The middle of the three Djokovic brothers (Novak is 21, while the youngest, Djordje, is 13) was handed a wild card into the Bangkok indoor event.
Marko has played five events in addition to this week's tournament since his senior debut in June four Futures tournaments and one qualifying match at the ATP Umag event. His current singles ranking is No.1734.
Novak is the top seed at this week's tournament.