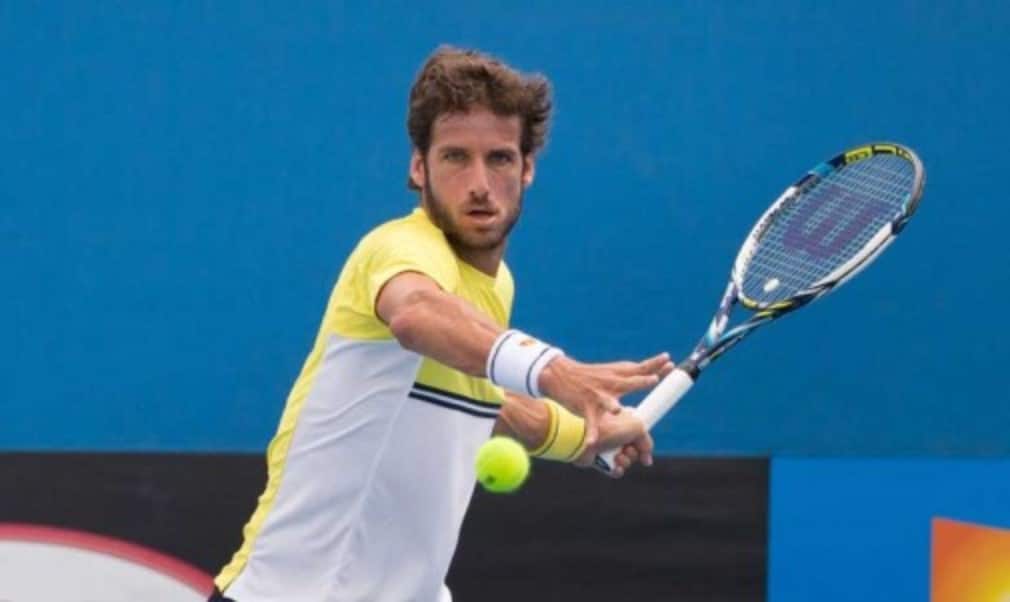 Lopez reaps the rewards of experience
Originally published on 25/01/15
It is never too late to pass a milestone and at the age of 33 Feliciano Lopez has already equalled his best run at the Australian Open. The Spaniard is playing at the tournament for the 13th time and knows that one more victory, over Milos Raonic in the fourth round, will take him into the quarter-finals for the first time.
Lopez, who has been on the tour for 18 years, is at a career-high No.14 in the world rankings after enjoying his most successful season in 2014. He won a career-best 39 matches, successfully defended his title in Eastbourne and was runner-up at Queen's Club. He reached the fourth round at Wimbledon and the third round in Melbourne and New York. He was an alternate at the season-ending Barclays ATP World Tour Finals, though he never actually got on court.
"There are a lot of things that I managed to put together," Lopez said as he reflected on his memorable year. "Experience in tennis is very important – the way you face certain moments, the way you see the whole picture.
"When you are young you play, you travel. You don't even know where you are, what you are doing sometimes. You play, you have fun. With the years you realise how tough it is to be a professional tennis player. I think you enjoy it more."
The fourth-round meeting with Raonic, the world No.8, will be a heavyweight confrontation between two of the game's biggest servers. Lopez's fastest serve at the Australian Open is 215kph and he has already hit 65 aces.
However, the Spaniard understands the size of the task facing him against Raonic, who is nine years his junior. "Milos is one of the greatest players in the game right now," Lopez said. "I think it is going to be very close. He's probably the greatest server in the game right now."
Lopez has already proved his fitness in the first week of the tournament. He is playing doubles with Max Mirnyi here and in the first six days of the tournament he spent nearly 12 hours on court.
"I think physically I am very lucky because I have not had many injuries in my career," Lopez said. "I have had short periods of time where maybe I was injured for one or two months. This is incredible for someone who has played for 20 years.
"I have been very lucky and I feel powerful enough to challenge the young guys coming up. This also gives me a lot of mental power to keep playing. You see that the young guys are not stronger than you and you are still competitive."
Lopez has won two of his four matches against Raonic. The Spaniard won their most recent meeting at the ATP Masters 1000 in Toronto last summer. "It is good that I beat him last time, but it doesn't mean anything because he beat me a couple times before," Lopez said.
In the first two rounds here Lopez saved four match points in beating Denis Kudla and Adrian Mannarino. "I think it's a great chance for me to be in the fourth round after being almost out of the tournament," he said. "I have to be very pleased for that."
This story is bought to you by Wilson, official sponsor of Tennis Australia and the Australian Open