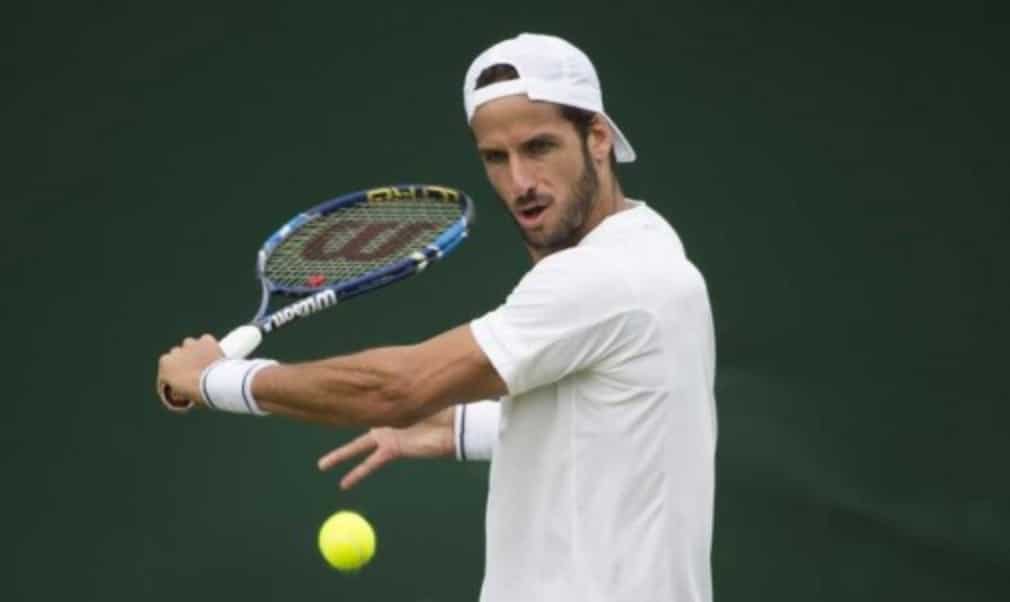 Lopez: Experience is very important
Originally published on 03/07/16 00:00
Fast forward to 2016 and Lopez is playing his 15th Wimbledon and the prize money on offer for both the men and women's champion (equal prize money was introduced at Wimbledon in 2007) is £2 million
That Lopez has endured so long, never missing a Championship in 14 years is testament to his fitness and love of grass. He has had his best Grand Slam results at Wimbledon, having reached three of his four quarter-finals at the All England Club in 2005 (lost to Lleyton Hewitt), 2008 (lost to Marat Safin) 2011 (lost to Andy Murray). He has also won two of his four singles titles on grass, at Eastbourne in 2013 and 2014.
"I think physically I am very lucky I have not had many injuries in my career," said Lopez. "I have had short periods of time where maybe I was injured one or two months. This is incredible for someone who has played for 20 years.
"I was very lucky and I feel powerful enough to challenge the young guys coming up. This also gives me a lot of mental power to keep playing. You see that the young guys are not stronger than you; you are still competitive."
At 34, Lopez is playing some of the best tennis of his career. He achieved a career-high ranking of No.12 in 2015. He reached his fourth Grand Slam quarter-final at the US Open last year and he won his first Grand Slam title, albeit in doubles, at Roland Garros this year, with compatriot Marc Lopez.
The route to the doubles final was littered with landmark wins; the Spaniards beat the top seeds Pierre-Hugues Herbert and Nicolas Mahut in the third round. They saved six match points against 2014 champions Julien Benneteau and Edouard Roger-Vasselin in the quarter-finals and they denied Bob and Mike Bryan their 17th Grand Slam title in the final.
"There is no doubt that this is one of the most beautiful wins of my career," he said after the win in Paris.
"Experience in tennis is very important, the way you face certain moments, the way you see the whole picture. When you are young you play, you travel, you don't even know where you are [and] what you are doing sometimes, you [just] play, you have fun," he said. "With the years you realise how tough it is to be a professional tennis player."
Lopez has won 32 singles matches at Wimbledon; a total of 106 sets and 972 games and you sense that with his current form these numbers will continue to increase this year and beyond.
He will be hoping his experience triumphs over youth on Sunday as he resumes his third round match against Australian Nick Kyrgios. The 21-year-old won the first set 6-3 but Lopez responded to win the second set on a tiebreak. The winner will play 2013 champion Andy Murray in the fourth round on Monday.
This story is brought to you by Wilson, the global leader in performance tennis