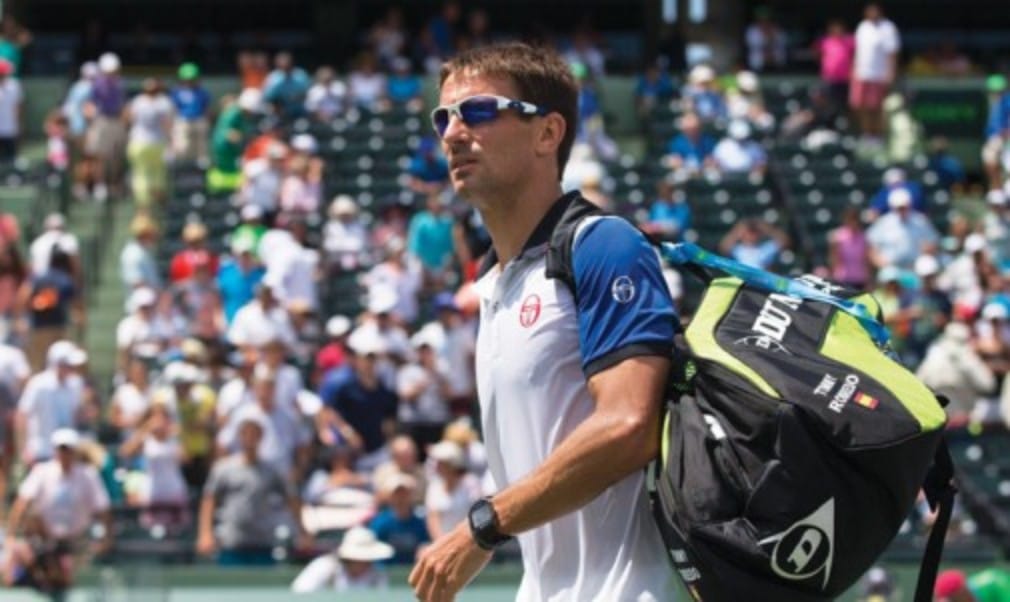 Locker Room: Tommy Robredo
Originally published on 19/03/15
Who were your idols growing up?
I didn't have idols when I was young. I liked it a lot when Sampras was serving, when Agassi was returning, when Miguel Indurain was racing in the Tour de France, things like this. I was always a guy that liked to get the best thing from everyone and make the perfect guy. I admire all of the people that do whatever they want and they do it 100 per cent, in sport and outside of it.
What has been the biggest change in tennis since you turned professional?
The players have got more powerful. They hit the ball harder; they run faster. All the players are physically much better; I think that is the biggest difference. You have to adjust every day, every week, every year. If not you are out for sure. Year by year we have to improve, but that is what happens in every sport, I don't think that is just in tennis. In other sports, the athletes have been physically improving in the last couple of years.
What advice would you give the youngsters coming through now?
If they are friends of mine I will teach them; if they are not I will tell them not to play tennis so I can have more years on the tour! Obviously if they are coming through I will [retire] sooner but the most important thing is to have passion for the sport, to enjoy it and to play and enjoy every second of every day. If you do that you will have a chance to succeed. I always try to enjoy myself on court. If not, I will retire soon!
How do you relax away from tennis?
Like any other guy of my age, I like to go out with my friends. I like to be focused when I am on the court, and distracted when I am outside. I'm a quiet guy. I like to be at home and I like to be with my family. I love to go up to the mountains to ride my horses and go quad biking. We spend a lot of time practising on the court so when I have a day off I like to be outside of the sport's walls just watching a movie or having a coffee.
What do you miss most when you're travelling?
Home. There is nothing special. Just to be quiet, to be able to just sit in the garden or even just watch TV. Or just to go and see my horses, Sebastopol and Dia.
Who are your closest friends on tour?
We are very lucky that the Spanish players are all close and that helps us to move around and be on tour. If you are travelling and there is only one guy from your country it's tough. For us it is good. We will have dinner one day with one player, and the next day with another.
Is there anything unusual in your racket bag?
Everything I need to play tennis and to enjoy when I am on tour. You wouldn't find anything strange in there.
What is the most important piece of advice you've ever been given?
Be yourself. You have to deserve what you want to achieve. Work hard and try to get everything you want out of life – sport, girl, anything. If you want it, go for it.