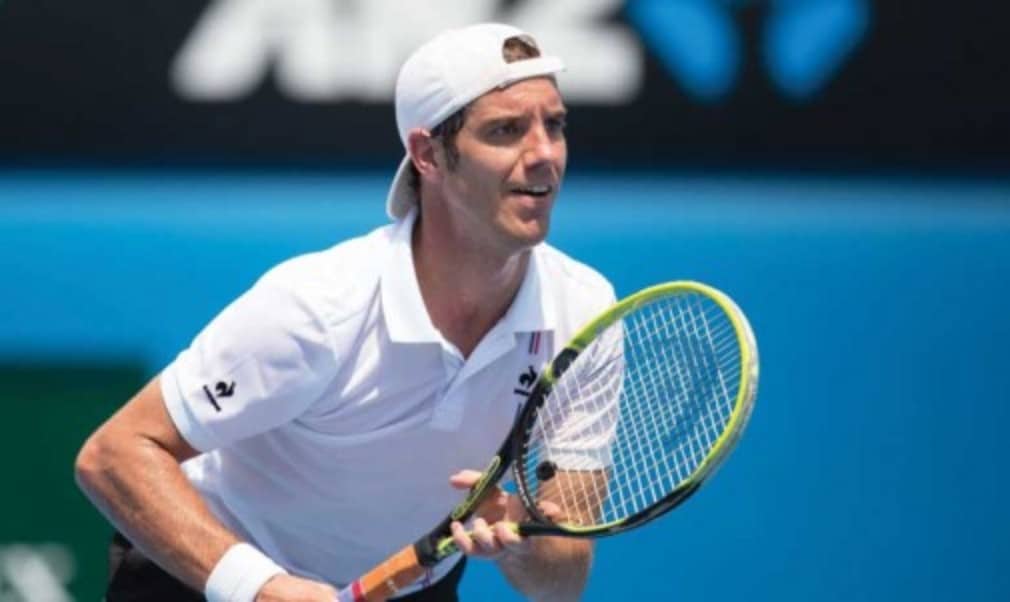 Locker Room: Richard Gasquet
Originally published on 05/11/14
How did you get into tennis?
My father played tennis. He was a coach in the south of France. That's why I started playing – when your father is going every day to the club it is easy to start. I played football too with friends but of course I preferred tennis.
How old were you when you decided to take tennis seriously?
I never took tennis very seriously; I always played to have fun. Tennis is a game; now it is a little bit different now I am professional, but even when I was 15 or 16 it was easy for me to play tennis. Maybe when I was 17 or 18 when I started on the tour it became more serious.
What is the proudest moment of your career so far?
It is difficult to say; I have played many good matches. I have beaten [Roger] Federer a few times, I remember particularly in Monte Carlo [in 2005]. I have good memories at Wimbledon too, making the semi-finals [in 2007] and also last year at the US Open so I have had many good moments in tennis.
Who are your closest friends on tour?
Jo-Wilfried Tsonga and Gael Monfils, they are French players like me. We grew up together. Tsonga and I have played many times, Gael too, so they are my best friends on tour. We try to spend time together, but it is never easy because we have our own schedules but we try every day to see each other. Of course, the most important for us is Davis Cup, because we are all together and that is very nice.
How do you spend your time away from the tennis court? Do you have any hobbies?
I try to play soccer, and I like to play golf with friends; I really like sports. I like to spend time with my family when I can too because I hardly ever see them because I travel around the world for many days.
Do you watch much sport?
I love football, it is a big passion for me. When I am in Paris I go to watch Paris Saint-Germain and rugby too, I really like these two sports.
What is your hotel room like? Is it a big mess or are you a tidy person?
It's normal – not so messy but not tidy either!
If you weren't a tennis player what would you be?
It is always a difficult question to answer because tennis has always been a big part of my life. I would love to be a soccer player or a rugby player but definitely something in sports.
If there is one thing you could change about your life, what would it be?
Nothing. I am still young, I travel around the world, I love to discover new places. We are lucky with that because it is incredible to play in places like New York, Wimbledon, Paris. So really nothing, I am very lucky.