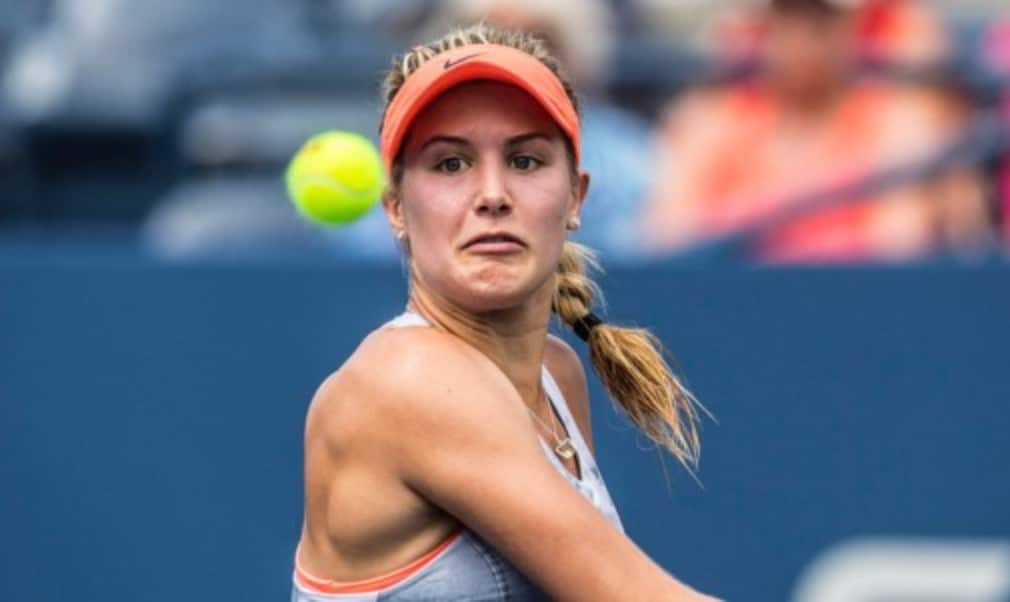 Locker Room: Eugenie Bouchard
Originally published on 17/12/13
Having been ranked at No.147 at the start of 2013, Bouchard has made steady progress up the rankings and reached her first WTA final in Osaka in October. We caught up with the 19-year-old to find out more about her life on and off the court.
You have a sister. What does she do? Does she play tennis?
No, she's a normal teenager! She has just started college.
You're good friends with Laura Robson. Do you think it's important to have friends on tour?
I think its important to have a few but not that many because at the end of the day this is our career, this is our job and we have to compete against each other. It's certainly tough when you have to go and compete against your friend so I try not to have too many.
Is winning junior Wimbledon still the highlight of your career so far or do you feel in the last year you've moved on and that is behind you now?
It will always be something special for me and for the rest of my life I will have that [trophy]. Looking back it gave me a lot of confidence and helped me transition to the pros so I would still say it is the most special thing that has happened in my career. I feel I have made good progress this year, I have been consistently getting better.
What do you think you need to work on over the next few months?
I feel like I am close to the top level so I just need to work really hard on my fitness right now so I can be prepared to play three sets against high-quality opponents and still have a good level of play throughout the match.
What do you think is the biggest change when you move up from juniors?
I think the physical part along with the mental part is the toughest. I think I have improved this year a lot with the mental side so I need to work on the physical part as well.
Are you now big news in Canada? How do you compare with other female Canadian athletes.
Apparently! There aren't too many female Canadian athletes so I'm kind of in a category on my own. People know who I am a little bit more now which is part of the job.
How well do you know [Canadian No.1] Milos Raonic?
We're friends. We're going to play [2014] Hopman Cup so that will be fun.
On Twitter you always share what you've been up to, including presenting the weather on Tennis Channel. Is there anything that you would really like to do?
For sure, there's always cool stuff to do. The Tennis Channel was really fun I got to be a reporter and then do the weather girl thing which was really cool. You always see it on TV and wonder how it works in real life.
You're always welcome to come and be a reporter for tennishead! What do you do to unwind when you're not playing tennis?
There's not much other time but when I'm home I like to hang out with my siblings – I have a twin sister, a younger sister and a younger brother so we're a really big family and I love spending time with them as much as I can. Sometimes they come to my tournaments but not that often; obviously they are in school and have their own lives. Other than that just being a normal teenager, going to the mall, going to the movies, stuff like that.
Have you finished your studies?
I finished high school so that's all on pause for now while I play tennis. I can always go back to university afterwards.