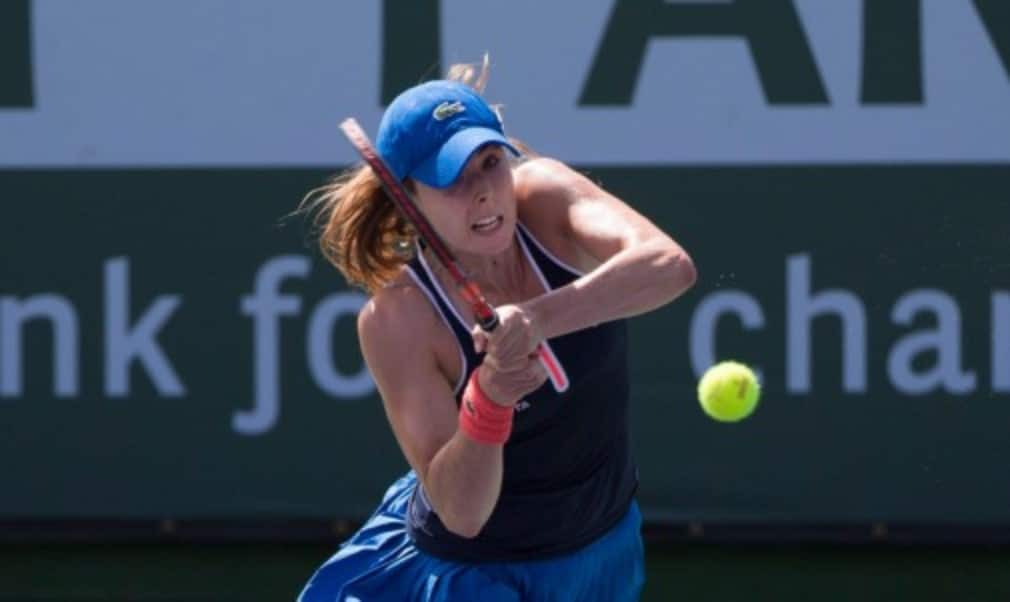 Locker Room: Alize Cornet
Originally published on 31/05/15
What makes you happy?
I'm very lucky to have the chance to live for my passion. I just love being on the tour and doing what I love. I have a very good team around me – my coach, my boyfriend, my physio, my fitness coach – so having all these people that I love around me makes me happy.
Do you know any good jokes?
Not in English, only in French!
What was your most embarrassing moment?
It was at the Australian Open a few years ago and my coach at the time was bald. I saw a guy walking ten or 15 metres in front of me and I thought it was my coach so I ran towards him and jumped on his back. The guy turned around and it was not my coach. There were so many people around I was so embarrassed I just wanted to disappear.
Besides your tennis gear, what do you never travel without?
My cell phone and a book. I love the children's book Le Petit Prince (The Little Prince) by Antoine de Saint-Exupery. It was the first book my mum made me read when I was a kid and she told me I should re-read it every three years and every time you will discover something new. And that's what I do.
What is your favourite city?
My home, Nice, in the south of France. Obviously I don't spend a lot of time at home so it's very nice for me to stay there whenever I have the chance.
You travel a lot. Do you like flying?
I hate flying. I just hate being in a plane and when it moves around I get really stressed and nervous. I think I am getting used to it but it is definitely not my favourite part of the job.
Do you cook?
Last winter I was staying alone in Paris so I started cooking but I am still learning. I'm used to my mum's cooking and it's much better. I don't have time during tournaments and we often stay at hotels so we always eat in restaurants or at the tennis club. But even when we stay in an apartment I am so lazy.
What is your favourite meal?
Something my mum has cooked, like Cantonese rice. She does it so well I never get bored of it.
Do you have a guilty pleasure?
Chocolate. All kinds of chocolate; I cannot resist it. Dark chocolate is my favourite. Chocolate cake, any form of chocolate, I love it.
Are you more likely to eat chocolate after you win or lose?
After a loss. If I feel a little bit sad food is my best consolation.
After you won your first WTA title in 2008 did you treat yourself to anything with the prize money?
Actually I did after I won my first ITF title, a $25,000 event in Italy [in 2006]. I was 16 and I bought my first iPod. It was huge, 20MB and I was so excited to treat myself for the first time. I still have it – I kept it like a trophy!
Which actress would play your life in a movie?
Some people tell me I look a little bit like Tea Leoni, so I would choose her.
This interview originally appeared in tennishead Volume 6 Issue 2. Subscribe to the magazine today or download the latest digital magazine, available on Apple and Android devices.