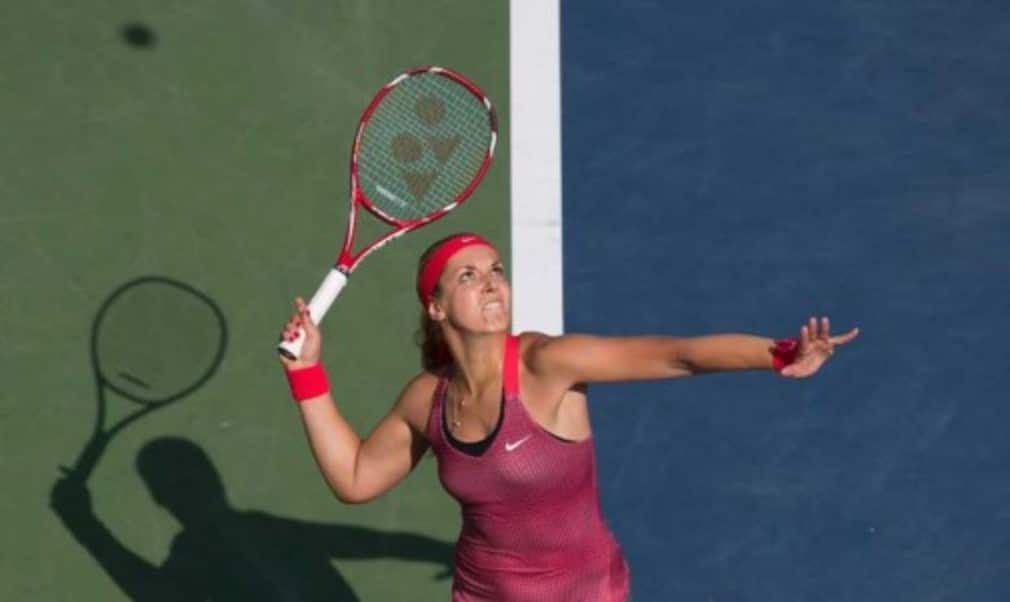 Lisicki fires fastest serve in Ivanovic defeat
Originally published on 30/07/14
The German fired a 131mph delivery during her defeat to Ana Ivanovic at the Bank of the West Classic to surpass Williams' previous record of 129mph, which was set at the 2007 US Open.
Ivanovic denied Lisicki an ace by managing to get her racket to the ball but her return sailed wide to hand the German a 6-5 advantage in the opening set. However, the former world No.1 went on to win the match 7-6(2) 6-1 to become the first player to reach 40 WTA match wins this season.
"Well at least I broke the world record for fastest serve," Lisicki wrote on Twitter after the match, posting a photo of the electronic board displaying her serve speed.
The pair had never played each other before the start of 2014, but have now met three times this year. The former French Open champion beat Lisicki on the clay in Stuttgart in May before Lisicki won a tight third-round clash Wimbledon, but was unable to take advantage of an early lead on the hard courts in California as Ivanovic recovered from 1-4 down in the opener to seal victory in an hour and 22 minutes.
"It was a really good match, even though it was both of our first matches in a while," said Ivanovic, who recently started working with new coach Dejan Petrovic. "I got down in that first set and she was playing really well, and serving really well too.
"I really tried to find my rhythm in that set, and in the second set I really started feeling her serves a little bit more. It was a really tough draw for both of us, and I'm happy I was able to win this one."
"I think it's time that it was broken," Venus Williams said of her old record. "It's a good thing; she clearly serves really hard. These days I'm trying more for placement because it takes a lot of energy to serve, so if you can just take 10mph off and place it smarter, it still works well. But I think it is good encouragement for me – I just have to start trying to serve harder."